Deep Learning and Artificial Intelligence was NVIDIA's core focus at GTC 2016. NVIDIA® launched the NVIDIA® DGX-1, the World's First Deep Learning Supercomputer (available exclusively through XENON) which is a fully integrated hardware and software solution that can be deployed quickly and easily.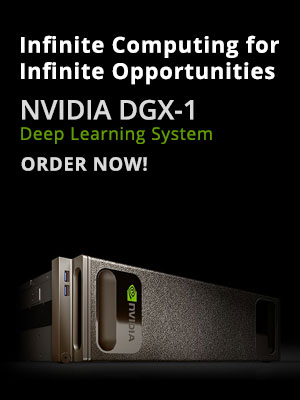 The NVIDIA® DGX-1 is built with ground-breaking new NVIDIA® Pascal-powered Tesla P100 accelerators, interconnected with NVIDIA® NVLink™. Its revolutionary performance significantly accelerates training time and most major frameworks making the NVIDIA® DGX-1 the world's first deep learning supercomputer in a box.
The NVIDIA® DGX-1 system includes a complete suite of optimised deep learning software that allows researchers and data scientists to quickly and easily train deep neural networks. The DGX-1 software includes the NVIDIA® Deep Learning GPU Training System (DIGITS™), a complete, interactive system for designing deep neural networks (DNNs). It also includes the newly released NVIDIA® CUDA® Deep Neural Network library (cuDNN) version 5, a GPU-accelerated library of primitives for designing DNNs.
It also includes optimized versions of several widely used deep learning frameworks — Caffe, Theano and Torch. The DGX-1 additionally provides access to cloud management tools, software updates and a repository for containerized applications.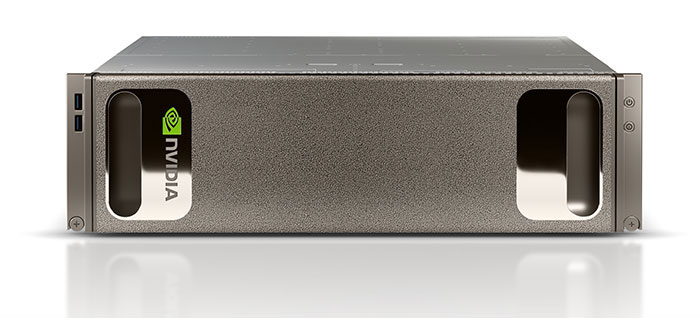 The NVIDIA® DGX-1 system specifications include:
Up to 170 teraflops of half-precision (FP16) peak performance
Eight Tesla P100 GPU accelerators, 16GB memory per GPU
NVLink Hybrid Cube Mesh
7TB SSD DL Cache
Dual 10GbE, Quad InfiniBand 100Gb networking
3U – 3200W
Enquire now.
Get a Quote



XENON® with NVIDIA® have also developed their own Deep Learning solution the DEVCUBE which contains four TITAN X GPUs with 7 TFlops of single precision, 336.5GB/s of memory bandwidth with 12 GB of memory per board.
XENON's DEVCUBE also features:
NVIDIA® DIGITS software providing powerful design, training, and visualisation
Pre-installed standard Ubuntu 14.04 w/ Caffe, Torch, Theano, BIDMach, cuDNN v2, and CUDA 7.0
A single deskside machine that plugs into standard wall plug socket
All this results into:
faster turnaround times
the freedom to explore multiple network architectures
accelerated dataset manipulation
an all in one powerful, energy-efficient, cool, and quiet solution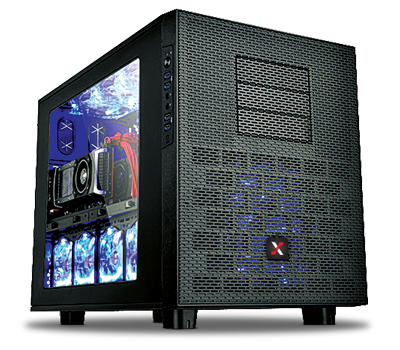 XENON® DEVCUBE specifications:
Intel® X99 Platform
Intel® i7-5960X/3.0GHz/8Cores/20MB/LGA2011
All in One Liquid Cooling
64GB DDR4-2400 Memory
Up to 4x GTX 980/Titan X GPU's
1x 240GB SSD
1x 480GB SSD
3x 3TB 3.5" SATA 7200RPM 64MB Enterprise Drives
Core X9 CUBE Chassis with 1500W PS
Enquire now.
Get a Quote
XENON's DEVCUBE is available now.
DIGITS software package is now available in version 3


NVIDIA® Jetson TX1 Developer Kit – Now Available
NVIDIA® Jetson is the world's leading visual computing platform for GPU-accelerated parallel processing in the mobile embedded systems market. Its high-performance, low-energy computing for deep learning and computer vision makes Jetson the ideal solution for compute-intensive embedded projects.

Other Major Announcements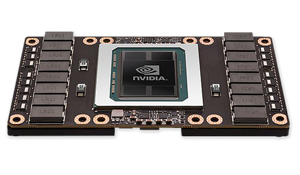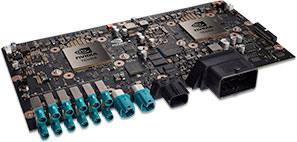 NVIDIA® Continuing their efforts to help build autonomous vehicles with super-human levels of perception, NVIDIA® also introduced an end-to-end mapping platforms for self-driving cars. It's designed to help automakers, map companies and start-ups rapidly create HD maps and keep them updated, using the compute power of NVIDIA® DRIVE PX 2 in the car and NVIDIA® Tesla GPUs in the data centre.