NVIDIA's new Quadro RTX family, the Quadro RTX 8000, RTX 6000, and RTX 5000 are NVIDIA's fastest workstation cards yet, and are set to arrive at XENON in the fourth quarter of this year.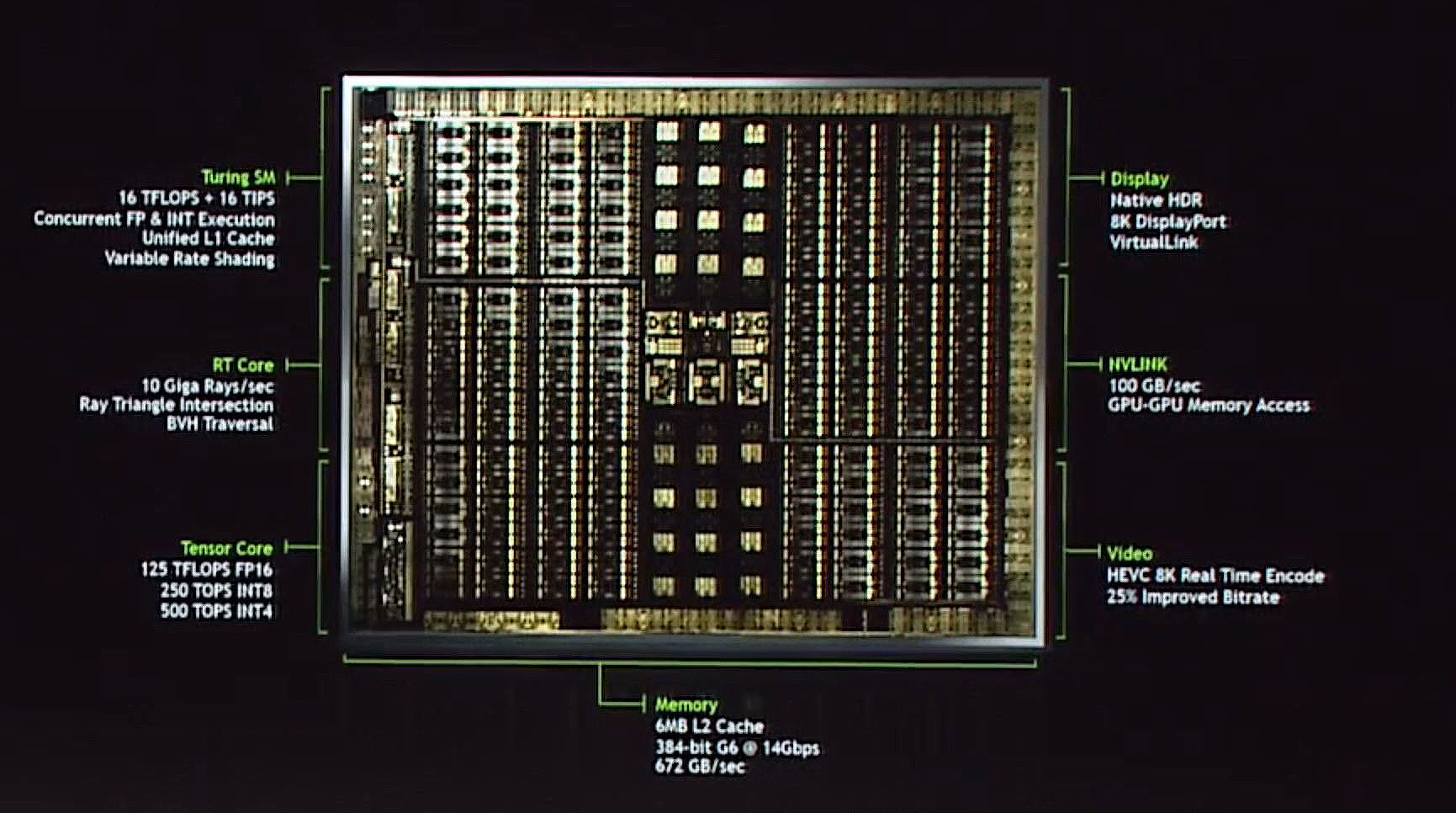 Click on the thumbnail to enlarge the image.
Quadro RTX GPUs are designed for the most demanding visual computing workloads, such as those used in film and video content creation; automotive and architectural design; and scientific visualization. These new cards will be intergrated into XENON's workstations and servers. They far surpass the previous generation with groundbreaking technologies, including:
New RT Cores to enable real-time ray tracing of objects and environments with physically accurate shadows, reflections, refractions and global illumination.
Turing Tensor Cores to accelerate deep neural network training and inference, which are critical to powering AI-enhanced rendering, products and services.
New Turing Streaming Multiprocessor architecture, featuring up to 4,608 CUDA® cores, delivers up to 16 trillion floating point operations in parallel with 16 trillion integer operations per second to accelerate complex simulation of real-world physics.
Advanced programmable shading technologies to improve the performance of complex visual effects and graphics-intensive experiences.
First implementation of ultra-fast Samsung 16Gb GDDR6 memory to support more complex designs, massive architectural datasets, 8K movie content and more.
NVIDIA NVLink® to combine two GPUs with a high-speed link to scale memory capacity up to 96GB and drive higher performance with up to 100GB/s of data transfer.
Hardware support for USB Type-C™ and VirtualLink™, a new open industry standard being developed to meet the power, display and bandwidth demands of next-generation VR headsets through a single USB-C™ connector.
New and enhanced technologies to improve performance of VR applications, including Variable Rate Shading, Multi-View Rendering and VRWorks Audio.
Key attributes of the new GPUs:
| GPU | Quadro RTX 8000 | Quadro RTX 6000 | Quadro RTX 5000 |
| --- | --- | --- | --- |
| | | | |
| Memory | 48GB | 24GB | 16GB |
| Memory with NVLink | 96GB | 48GB | 32GB |
| Ray Tracing | 10 GigaRays/sec | 10 GigaRays/sec | 6 GigaRays/sec |
| CUDA Cores | 4,608 | 4,608 | 3,072 |
| Tensor Cores | 576 | 576 | 384 |
For more information about NVIDIA's new Quadro RTX product range please contact XENON or call 1300 888 030.
Get a Quote