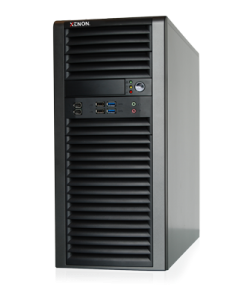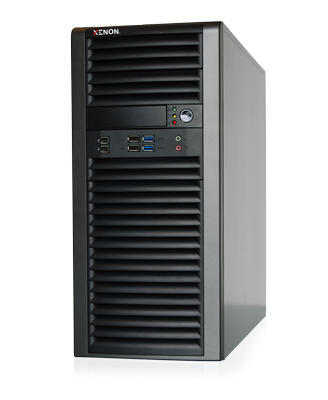 With XENON's Nitro Z6 Maximus™-optimised workstations you are able to take full advantage of professional 3D graphics capability of the NVIDIA Quadro GPUs and the high performance computing power of Tesla GPUs by enabling the NVIDIA Maximus™ technology. Now heavy compute and rendering jobs are automatically handled by the Tesla which frees the Quadro to display rich interactive content to the user and you still have the ability to allow the Quadro to take on some compute task. All this can easily be done using the easy to use NVIDIA® Maximus™ Configuration Utility.
XENON's Nitro Z6 Visual Workstation feature:
Dual Intel® Xeon® processor E5-2600 family
Up to 512GB DDR3 1600MHz ECC
1x K2000 – Display Output
2x K20 – Compute GPU
Microsoft Windows 7 64-bit
CUDA 6.0 with Maximus™ enabled
Click here for more information regarding our workstations.
Introducing NVIDIA Maximus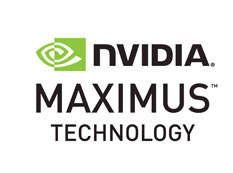 NVIDIA® Maximus™-powered GPU workstations solve this challenge by combining the industry-leading professional 3D graphics capability of NVIDIA Quadro® GPUs and the high-performance computing power of NVIDIA® Tesla™ GPUs. Tesla co-processors automatically perform the heavy lifting of rendering or CAE computations, freeing the Quadro GPUs to do what they do best—enabling rich interactive graphics. With Maximus technology in their workstations, engineers, artists, designers or scientists can now interact with high-performance visuals while performing simulations or renderings on the same system – at the same time.
Engineers and Product Designers can now:
Design and render on a single machine without bogging it down
Interact with 3D applications while simultaneously running simulations up to 4x faster at the desktop
Reduce the need for costly prototypes by moving to simulation driven design
Continue to design while renders run up to 9x faster in the background
Video Editors can now:
Edit more layers and effects in real-time
Obtain almost 6x better price/performance