The World's First Embedded Supercomputer
The NVIDIA Jetson TK1 development kit gives you everything you need to unlock the power of the GPU for embedded applications. It's built around the revolutionary NVIDIA® Tegra® K1 SOC and uses the same NVIDIA Kepler™ computing core designed into supercomputers around the world. This gives you a fully functional NVIDIA CUDA® platform that will let you quickly develop and deploy compute-intensive systems for computer vision, robotics, medicine, and more.
NVIDIA provides the entire BSP and software stack, including CUDA, OpenGL 4.4, and the NVIDIA VisionWorks toolkit. With a complete suite of development and profiling tools, plus out-of-the-box support for cameras and other peripherals, NVIDIA gives you the ideal solution for helping shape the future of embedded.
The NVIDIA Jetson TK1 Development Kit includes: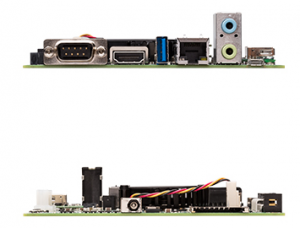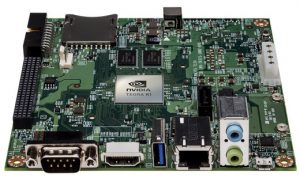 Jetson Base Board
Tegra K1 SOC


•

NVIDIA Kepler GPU with 192 CUDA cores


•

NVIDIA 4-Plus-1™ quad-core ARM® Cortex-A15 CPU
2 GB memory
16 GB eMMC
Gigabit Ethernet
USB 3.0
SD/MMC
miniPCIe
HDMI 1.4
SATA
Line out/Mic in
RS232 serial port
Expansion ports for additional display, GPIOs, and high-bandwidth camera interface
Power supply and cables
Micro USB-USB
Jetson TK1 supports Linux for Tegra and is suitable for application and systems development across a variety of industries. For automotive systems development, please click here to contact us.