Enquire about this solution
NVIDIA InfiniBand Switches
NVIDIA's family of InfiniBand switches deliver the highest performance and port density with complete fabric management solutions to enable compute clusters and converged data centers to operate at any scale while reducing operational costs and infrastructure complexity.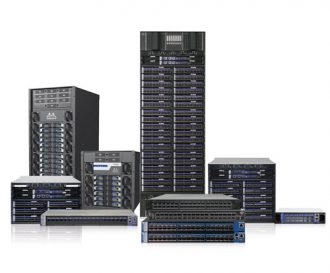 XENON carries the complete range of NVIDIA's InfiniBand switches, including
CS7500 range
CS8500 range
QM8700 range
SB7800 range
SX6000 range
There are a variety of connector types available (QSFP, QSFP+, QSFP28, QSFP56), max speeds including EDR, FDR, HRD, and port configurations from 12 to 800.
Please feel free to contact us to discuss your requirements and we'd be happy to quote a configuration for your needs.
Talk to a Solutions Architect