XENON and NVIDIA are co-sponsoring the AI.Care conference, organised by the Australian Institute of Digital Health and being held in Melbourne on 22-23 November, 2023.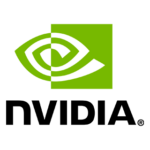 Artificial intelligence has arrived in healthcare, accelerating the possibilities for digital and data to change the way we work and deliver care. We need to explore the future state and understand the opportunities to be leveraged, but also ask how do we manage and work with the change?
Are you prepared?
Do you understand what AI in healthcare means?
Do you have your own plan for what it means in your own job? And does your organisation have a plan? What does it mean for healthcare practitioners?
And importantly, what does it mean for us as consumers?
Register Now
When and where
AI.Care 2023 will take place at Crown Melbourne on Wednesday 22 November and Thursday 23 November 2023.
See location
What to expect
AI.Care 2023 will bring together Australian healthcare leaders, senior clinicians, policymakers, researchers, innovators, and health tech experts to discuss the ethical and safe adoption of AI in healthcare.
The conference will provide an education and learning environment to understand AI in healthcare further, a forum for you to contribute to policy discussion, and a professional networking and community environment to discuss:
A future where AI is part of the care team
The potential of generative AI
Ensuring a safe and responsible, ethical model
The right implementation tools for AI in the health system
Demystifying the hype around AI
AI and its role in primary and connected care
AI and the consumer in healthcare
AI.Care 2023 will be an informative, educational – and awe-inspiring – event for everyone delivering care in the age of AI.
Register Now
Join XENON and NVIDIA at this exciting event. We look forward to seeing you there!