XENON CUSTOM SOLUTIONS
XENON HFT Servers
Consistent, reliable, overclocked systems are the bedrock of trading systems. XENON eXtreme HFT servers are designed and built by XENON in Australia. Our QA processes are legendary, with each server undergoing rigorous testing and run-in before delivery to trading exchanges and data centres around the world. When you need a reliable low latency system that you can count on for your HFT strategy, contact XENON.
Find Out More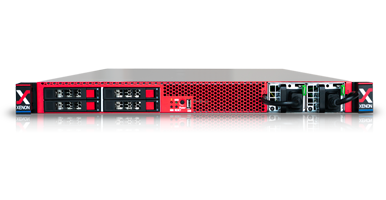 NEW PRODUCTS
Graphcore IPUs
Graphcore's Intelligence Processing Units (IPUs) are processors specifically designed for machine learning and artificial intelligence workloads. With massive parallel processing power and large in-processor memory capacities, the IPU is designed to efficiently process larger datasets of modern ML/AI. The IPUs deliver faster results, in smaller footprint, than GPU based approaches. IPUs are available in scale out architecture that can tackle the largest ML/AI training and inference workloads.
Find Out More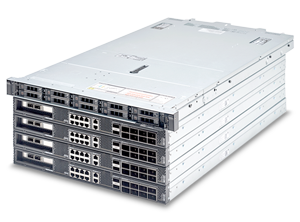 Do Great New Things in 60 Minutes!
Give us your toughest IT challenge, and we'll give you an hour of solution brainpower.
What have you got to loose?
VAST Data New 1RU Ceres Solution

VAST Data's new Ceres 1U storage node has up to 675TB flash storage and enables new levels of speed, modularity, and data centre efficiency. Review the details of this revolutionary new release here.

DGX H100 – Advancing AI

NVIDIA DGX H100 is the fourth generation DGX delivering advanced AI performance and agility. Learn more about key features of the DGX H100.
ISO 9001: 2015 Certified
XENON's production and professional services are certified against the ISO 9001:2015 standard for quality management systems.

XENON places customers first and we always deliver the best solutions for our customers' requirements. This Global Compliance Certification recognises of our constant focus on quality products and services, and documents our continual improvement activities.
For over 25 years, XENON has introduced a range of new technologies and the skills to implement these with customers to create world leading solutions. From the introduction of GPU computing to Australia in 2008, to building the largest, fastest, greenest High Performance Computing clusters – XENON is a valued partner who brings out of the box thinking, innovation, and a results orientated focus to our customers.
Why XENON?
Across a wide range of disciplines, XENON customers live to do Great New Things.
XENON customers are at the forefront of their field, leading innovations that change our world.
From Arts to Research, Defence to Higher Education, Government to Financial Traders, and Media and Entertainment  … XENON customers lead their fields with disruptive solutions that define the future of their industries, as well as society.
XENON joins our customers in this journey, providing the IT infrastructure that enables innovation.
Are you ready to do Great New Things? XENON is ready to take that journey with you. Give us your most difficult IT problem, and we'll give you some solution brainpower!
Get 60 Minutes on XENON