XENON CUSTOM SOLUTIONS
XENON ARGON™ Servers – AI and HPC Servers
Powered by NVIDIA Grace, Grace Hopper™ Superchips, XENON ARGON Servers deliver up to 10X higher performance for applications running terabytes of data, enabling scientists and researchers to reach unprecedented solutions for the world's most complex problems.
Find Out More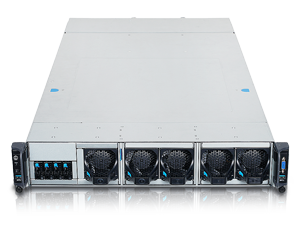 XENON CUSTOM SOLUTIONS
XENON NITRO™ E315 – Liquid Cooled Powerhouse
Powered by an AMD Ryzen™ Threadripper™ Processor, the NITRO E315 brings advanced computing power to a workstation form factor. This new NITRO generation of workstations are built with additional power and cooling to support larger GPUs, and have server level redundancy with dual power supply units and multiple data storage options.
Find Out More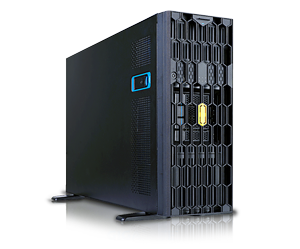 Industry Specific Infrastructure Solutions
XENON works across a range of industries where HPC and unstructured data storage solutions are critical to organisational success.
Learn more about these industry specific solutions via the links below, or contact us today to discuss how XENON can help you achieve your IT goals.
Pawsey Video: What is a SuperComputer?

Video from AIIA about Pawsey's Setonix SuperComputer, a powerful and energy efficient supercomputer accelerating ground breaking scientific discoveries.

Supercomputing Asia 2024

Exascale readiness in AI, HPC, and Quantum For the first time in its history, SuperComputing Asia is leaving Singapore and […]
ISO 9001: 2015 Certified
XENON's production and professional services are certified against the ISO 9001:2015 standard for quality management systems.

XENON places customers first and we always deliver the best solutions for our customers' requirements. This Global Compliance Certification recognises of our constant focus on quality products and services, and documents our continual improvement activities.
For over 25 years, XENON has introduced a range of new technologies and the skills to implement these with customers to create world leading solutions. From the introduction of GPU computing to Australia in 2008, to building the largest, fastest, greenest High Performance Computing clusters – XENON is a valued partner who brings out of the box thinking, innovation, and a results orientated focus to our customers.
Why XENON?
Across a wide range of disciplines, XENON customers live to do Great New Things.
XENON customers are at the forefront of their field, leading innovations that change our world.
From Arts to Research, Defence to Higher Education, Government to Financial Traders, and Media and Entertainment … XENON customers lead their fields with disruptive solutions that define the future of their industries, as well as society.
XENON joins our customers in this journey, providing the IT infrastructure that enables innovation.
Are you ready to do Great New Things? XENON is ready to take that journey with you. Give us your most difficult IT problem, and we'll give you some solution brainpower!
Get 60 Minutes on XENON