New installation empowers Australian researchers to deliver cutting-edge science.
NVIDIA today announced Asia-Pacific's first deployment of two NVIDIA® DGX-1™ deep learning supercomputers at Commonwealth Scientific and Industrial Research Organisation (CSIRO), the federal government agency for scientific research in Australia.
Installed in CSIRO's Canberra data centre, the supercomputers will expand the capability of Australian scientists and broaden the science impact possibilities for the nation.
The NVIDIA DGX-1 is the world's first deep learning supercomputer to meet the computing demands of artificial intelligence. It enables researchers and data scientists to easily harness the power of GPU-accelerated computing to create a new class of computers that learn, see and perceive the world as humans do.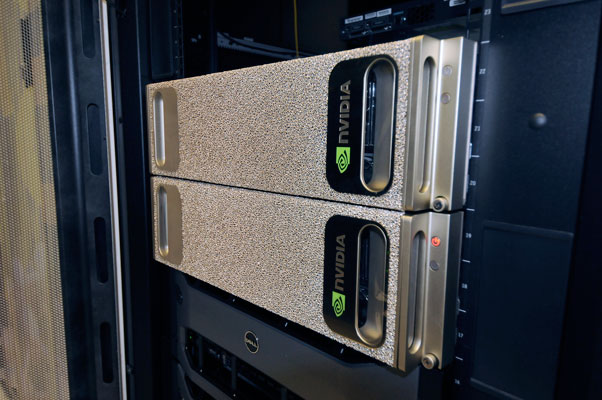 Providing the throughput equivalent to 250 conventional servers in a single box, the supercomputer delivers the highest levels of computing power to drive next-generation AI applications, allowing researchers to dramatically reduce the time to train larger, more sophisticated deep neural networks.
Built on NVIDIA Tesla® P100 GPUs that use the latest Pascal™ GPU architecture, the DGX-1 supercomputers enable CSIRO scientists to expand research in areas such as medical image analysis, nano-material modelling, genome analysis, radioastronomy, and earth observation and analysis.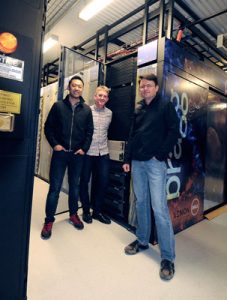 "There is a growing interest from research groups to adopt machine learning techniques to support their projects," said Angus Macoustra, executive manager for Scientific Computing at CSIRO. "CSIRO research projects are already using the DGX-1 systems, and in time, it is expected that machine learning will have applicability across all our areas of research and be used by hundreds of researchers."
CSIRO research is built upon making sense of data, to identify patterns or things of interest among the "noise" of the growing deluge of data. The use of the NVIDIA DGX-1 deep learning supercomputers will allow scientists to tackle these big data challenges in new ways. These computers have the capacity to see, learn and react to help make sense of the data (images, sound and text) used across many areas of CSIRO research.
A project in CSIRO's Health and Biosecurity business will use the supercomputers to process massive amounts of complex, multi-layered and dynamic data to help understand the effect of environment on disease. It will explore the various influences on disease proteins – genetic, epi-genetic and environmental – to better understand disease across multiple generations, helping to identify protein markers and predict, prevent and treat disease.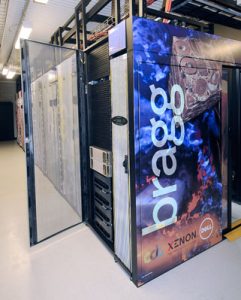 Deep learning techniques allow machines to sufficiently understand the complexity of the underlying biological relationship, and hence learn and predict which environmental effects can contribute towards disease. The latest generation GPU technology in CSIRO's deep learning supercomputer enables the use of massively parallel multithreading, which will greatly speed up the most time consuming part of the model, enabling a more exhaustive search and development of an optimal model – which should lead to more effective prevention and treatment for disease.
"Supercomputers are an integral part of the advanced information and communications technologies that enable CSIRO science to solve real issues," said Macoustra. "It's exciting to now have these latest generation machines available and the uplift to research productivity they'll deliver."
"Offering unprecedented performance in a compact package, the DGX-1 gives CSIRO researchers the power and capabilities needed to solve complex problems – and we can't wait to see the scientific discoveries that result," said Raymond Teh, vice president of sales and marketing for Asia Pacific, NVIDIA.
NVIDIA worked with high performance computing provider XENON Systems to install the DGX-1 supercomputers at CSIRO.
More information about the current DGX Models can be found at the DGX Systems Page. 
About NVIDIA
NVIDIA (NASDAQ: NVDA) is a computer technology company that has pioneered GPU-accelerated computing. It targets the world's most demanding users — gamers, designers and scientists — with products, services and software that power amazing experiences in virtual reality, artificial intelligence, professional visualization and autonomous cars.