Enquire about this solution
NVIDIA DGX
Inspired by the demands of deep learning and analytics, NVIDIA DGX™ Systems are the essential instruments for AI research built on the new NVIDIA Ampere Architecture.
model no.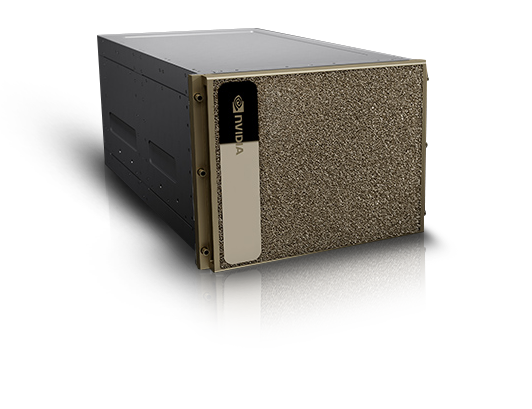 NVIDIA DGX H100 «NEW»
description
NVIDIA DGX H100 delivers the performance needed for enterprises to solve the biggest challenges with AI.
key features
8x NVIDIA H100 GPUs with 640 gigabytes of total GPU memory
Features 6X more performance, 2X faster networking with NVIDIA ConnectX®-7 SmartNICs
NVIDIA BlueField®-3 data processing units (DPUs), and high-speed scalability
Dual x86 CPUs and 2 terabytes of system memory
model no.
NVIDIA DGX A100
description
The third generation DGX™ A100 provides universal infrastructure for AI, with unmatched capabilities for training, inference and big data analytics.
key features
8 x NVIDIA A100 Tensor Core GPUs with 80GB, or 8 x NVIIDA A100 Tensor Core GPUs with 40GB for either 320GB or 640GB combined GPU memory
5 petaFLOPS of performance in 6RU
System memory of either 1TB (320GB model) or 2TB (640GB model)
6x NVLink® Switches with 4.8TB/s bandwidth
8 x Mellanox ConnectX-6 200Gb/s NICs