Media and Entertainment
XENON has a 20+ year history of providing solutions for the media and entertainment industry. From high performance GPU powered workstations for animation and vFX work, through to render farms and high performance streaming storage and filesystems – XENON has been the infrastructure partner of choice for the industry leaders.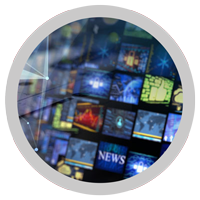 XENON solutions can be found at the heart of post production houses, animation firms, advertising and creative agencies. These customers all require high performance solutions from edge to data centre, and need the most cost effective solution to maximise tight project budgets.
Creating the right GPU powered solution for media and entertainment applications requires more than just adding a GPU to a workstation or server. It is important to consider the CPU performance, storage and networking connections. The most critical consideration is power and cooling. The new high core count CPUs and powerful GPUs have large total power demands, and both generate significant amounts of heat. If this is not considered in your customised workstation or server, you investment will degrade quickly as the heat degrades performance and shortens the life of your new workstation or server.
XENON's experience in designing GPU based solutions ensures that your new infrastructure will have a long life of sustained high performance.
XENON also provides extensive service and support including installations, upgrades and performance tuning of your infrastructure. Often workflow requirements change from project to project, and existing infrastructure needs to be re-optimised for new workflow. XENON excels in delivering high performance solutions that won't leave you waiting or wondering "what if".
NITRO Visual Workstations
XENON NITRO workstations have been the industry standards for over 10 years. Choose Intel or AMD based workstations, with a choice of NVIDIA GPUs (or other GPUs) appropriate to your applications. Ideal for visual artists, animation and post houses, XENON NITRO GPU powered workstations deliver powerful performance at an affordable price. These workstations can be customised for a variety of applications, and with XENON support can be easily upgraded in the future as requirements evolve.
NITRO GPU Servers
XENON NITRO GPU Servers pack multiple GPUs, high performance storage and networking in a compact rack mounted form factor. Like our NITRO Workstations, the NITRO Servers are fully customisable and our technical experts work with you to ensure the CPU, GPU and storage are all right for your applications.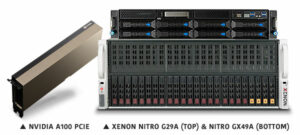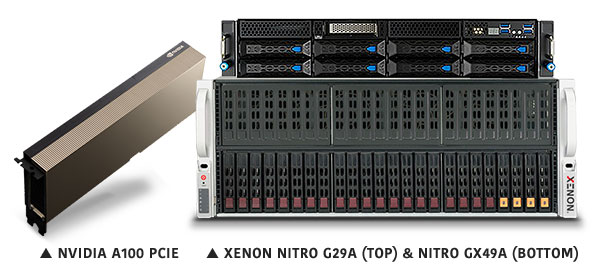 With the ability to have multiple GPUs, the NITRO Servers are also popular for virtualisation, and with NVIDIA's vPC using VMware, creative houses can deploy Nitro Servers as virtual desktops to provide high performance workstation environments for multiple users. For example, the NVIDIA A40 GPU can be deployed as a vGPU with up to 32 vGPU instances to power multiple displays and GPU computing power. We find the sweet spot for media and entertainment applications is often around 4-8 vGPUs per A40, providing a decent framebuffer and performance profile.
Download the NVIDIA vGPU Solution Guide for Media and Entertainment.
Servers and Render Farms
XENON has been building render farm servers for over 20 years, having provided the infrastructure for the Matrix Trilogy as well as other leading films and series since then.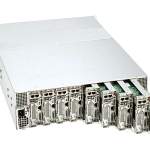 XENON currently provides a range of rack mount servers using AMD or Intel CPUs. These can be configured with GPUs as required and the range of form factors ensures proper balance of power draw and heat management as well as efficient use of data centre rack space.
XENON also provides high density servers appropriate for high CPU demands. These blade systems pack the highest density CPU cores per rack unit available on the market today.
Adaptable and Upgrade
All of XENON's hardware solutions are built and supported by our production team in Melbourne. With the current shortage of chips and long lead times, many customers require hardware that can be adapted and updated over time. XENON supports continual upgrades of XENON solutions, including:
CPU upgrades and swaps
Additional memory, SSD and NVMe upgrades
New GPUs
Upgraded networking with new NICs
Contact us today to discuss how to make the most of your infrastructure budget.
Cloud Solutions
The XENON team has been delivering more cloud solutions in recent years. In a consultative process, we work closely with our customers to define their workflow, and when required streamline and improve data flows to reduce cost and maximise efficiency.
Using Cloud solutions is now a integral part of media and entertainment workflows. Cloud solutions provide worldwide collaboration, facilitate remote working while keeping source data secure, and provide useful burst or sustained infrastructure.
XENON Cloud solutions can also help align short term project based revenue with a more contained, short term infrastructure cost. The challenge in deploying cloud solutions in M&E is to understand the cost implications and ensure that the workflow solution maximises the benefits of cloud while keeping costs contained with the budget (whether short term project based or long term sustained use).
Leading Infrastructure Vendors in M&E
In addition to our NITRO Workstations and Servers, XENON partners with the leading vendors in the Media and Entertainment ecosystem to deliver high performance solutions that support end-to-end workflows. These partners include:
Networking
Storage
Warranty Support by XENON in Australia
All XENON solutions are fully supported by the XENON team in Melbourne – including our NITRO Workstations and NITRO Servers. If you have any issues you can contact the XENON team that built your NITRO system for quick resolution.
Discuss your Requirements Today
Contact the XENON team today and start on a solution that will deliver powerful, fast IT infrastructure to support your creative process.
Talk to a Solutions Architect
Mediaproxy and Catapult
In addition to XENON workstations, servers and storage solutions, XENON has also built two specific software driven solutions for the Media and Entertainment industry – Catapult and Mediaproxy. These have been so successful they were spun out as their own companies.

Mediaproxy compliance logging  and ASI monitoring solutions for broadcast and OTT streaming platforms. For more information visit www.mediaproxy.com.
XDT Catapult with an easy to use, high-speed point-to-point data transfer application available for Windows, Mac OS X and Linux platforms. For more information visit www.catapultsoft.com.