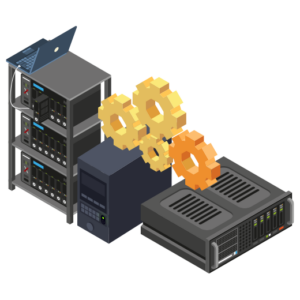 Bespoke Servers and Workstations
The XENON team takes a personal approach to each build, taking the time to understand each customer's requirements, applications and budget. The resulting configuration is bespoke, and tailored to each customer.
Our engineering expertise in system design and building allows us to balance the increasing power and heat demands of new CPUs and GPUs, while delivering a system that is reliable and durable.
All systems are assembled with best-of-breed parts. Extensive bench testing and run-in processes in our production facility in Melbourne ensures that when you receive your server or workstation, it will perform exceptionally out of the box. The XENON team can also install your OS, and software packages such as NVIDIA® CUDA® and AI/ML libraries to get you up and running faster.
Best of all, customers have direct contact with the team who built their server or workstation, should they need support in the future.
Configure Your System Now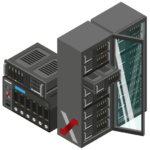 XENON Servers
XENON builds servers with Intel CPUs (RADON™) and AMD CPUs (KRYPTON™) and the new NVIDIA Grace Superchips (ARGON™) – with single, dual or quad CPU configurations.
GPUs and FPGA accelerators can be added to the ARGON, RADON, KRYPTON servers. The new ARGON R517 deploys the Grace Hopper superchip architecture, integrating CPU and NVIDIA Hopper GPU into a single chip.
XENON also sells a unique overclocked server range for financial trading applications. These custom chassis feature proprietary cooling and overclocked BIOS to achieve high CPU clock speed and low latency. The XENON eXtreme HFT Servers are used in financial markets all over the world. Learn more about XENON eXtreme range and our HFT solutions.
View the range:
Configure Your System Now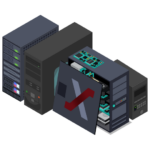 XENON Workstations
XENON NITRO Workstations are optimised for applications that require GPU acceleration – including architecture, design, media and entertainment, artificial intelligence, data science, analytics and technical computing.
XENON NITRO Workstations pack tremendous computing into a tower design, managing power draw and cooling to deliver rock solid performance and long term durability.
XENON NITRO Workstations can be configured with Intel or AMD CPUs, and with NVIDIA or AMD GPUs.
The range includes entry range models in the "C" series, mid-range models in the "E" series, and multi-CPU / multi-GPU models in the high end range denoted A, T, and Z for advanced analytics and AI applications.
View the range:
Configure Your System Now