Supporting Organisations at Every Stage of AI Implementation
XENON provides Artificial Intelligence (AI) services for every stage of AI journey – from proof-of-concept, to early stage training to large scale deployment and inference.
AI may boost profitability by 40%, but 25% of CIO's believe expertise and infrastructure are major barriers to get started. Where are you on your Artificial Intelligence journey?
XENON is the Australian Artificial Intelligence Expert, having introduced GPU computing to Australia in 2008. We have extensive experience across the complete AI stack – hardware, software, core to edge, data centre to embedded devices. XENON helps companies every day to get started in AI with their first POC, or take the next step on their AI journey.
The massive parallel compute power of GPU computing has made setting up and running artificial intelligence processes much quicker, so that you can move from idea to results and iterate and improve hourly or daily, not weekly! However, the complexity of options in the marketplace make choosing a platform and system harder than ever. XENON's artificial intelligence consulting services will assist you to plot an effective and efficient course forward, ensuring your investment is set-up for the future.
Our AI Consulting Services
XENON works with you at all stages of your journey, providing advice on:
Click on the links above to learn more about these services or contact us to learn more about how XENON artificial intelligence consulting services can unlock the potential of AI in your business.
Talk to a Solutions Architect
Learn How to Get Started in AI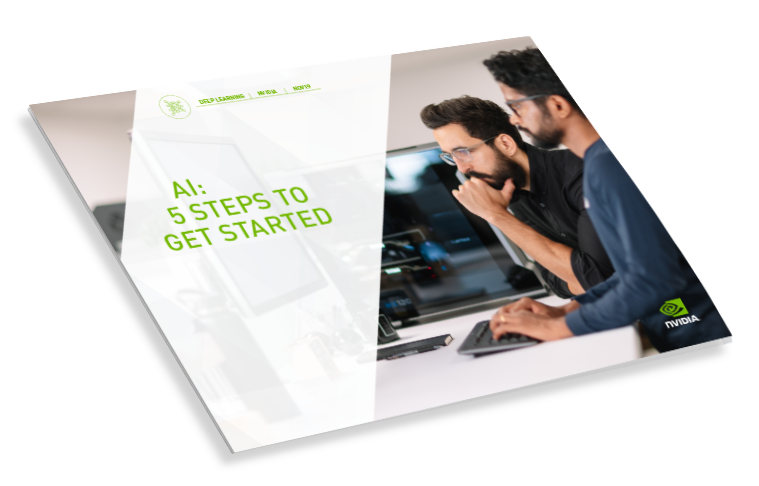 Click on the thumbnail to download the report.
If you are early in your AI journey, Download this eBook from NVIDIA and XENON – How to Get Started in AI. It explains how the software stack scales across the NVIDIA platforms, the learning models, and how to start your AI journey. A great resource that will help you make sense of the AI landscape.