Accelerate Your Cryo-EM Research
Cryo-EM has revolutionised molecular science, allowing researchers to see into molecular processes like never before. XENON has been supporting Australian Cryo-EM researchers with end-to-end IT infrastructure solutions that accelerate sample processing, research and collaboration.
XENON delivers:
End-to-end solutions – IT infrastructure for all parts of the Cyro-EM process – from sampling to data storage, analysis and collaboration.
The latest technology – configured and tested so you can get started immediately and concentrate on the science.
Local support – for all your IT needs from the team that has built, delivered and commissioned on-site for you. XENON values direct relationships with our customers.
Solutions for every stage of the Cryo-EM research workflow.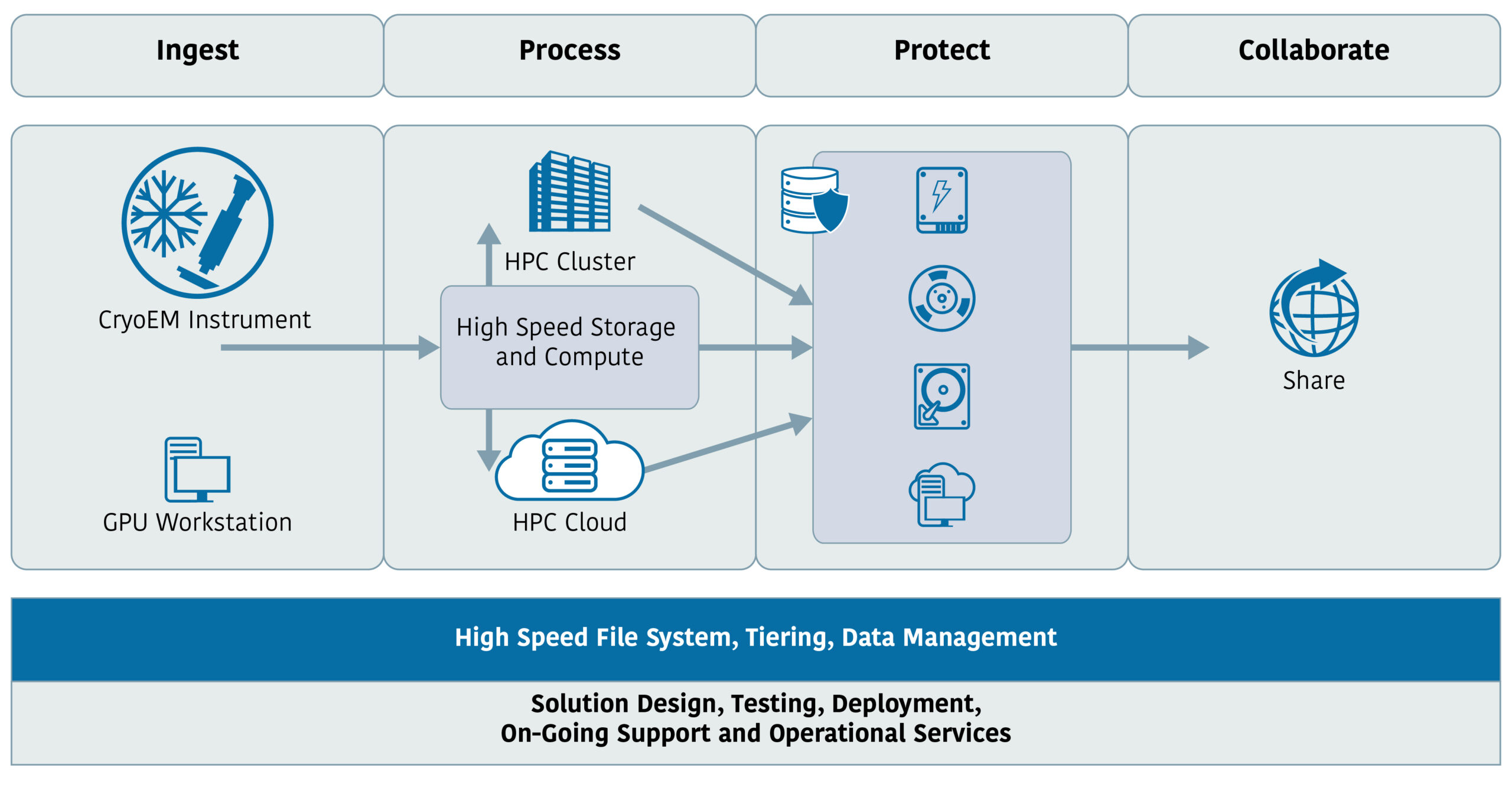 Accelerate your research with XENON GPU Workstations and Servers, high speed storage, high performance computing clusters, networking, and public or private cloud collaboration platforms.
Quick Links:
Download the XENON Cryo-EM Solution Overview. 
GPU Workstations  |  GPU Servers  |  High Performance Computing  |  High Speed Storage  |  Networking
RELION Now Faster with GPUs
The technology behind Cryo-EM has also accelerated with RELION now supporting GPU and Multi-GPU processing. Previously, RELION was primarily a CPU driven process.
Now, RELION can harness the power of GPU computing!
The current version of RELION allows researchers to harness GPU processing for heavy computations processes such as image classification and high resolution image refinement.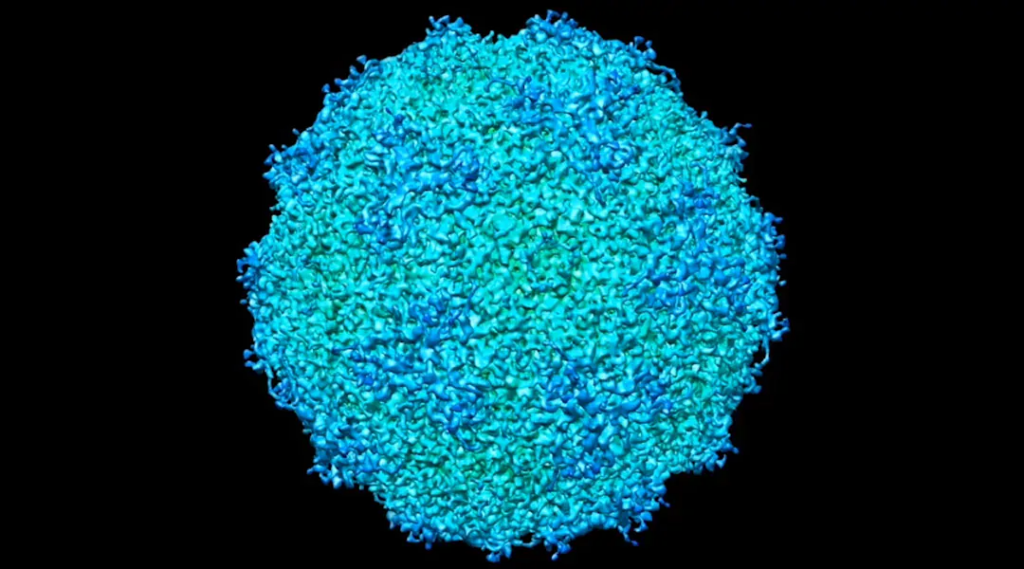 Reference: GM Jonaid et al. High-Resolution Imaging of Human Viruses in Liquid Droplets, Advanced Materials (2021), DOI: 10.1002/adma.202103221. Press Release provided by Penn State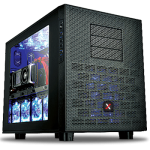 XENON NITRO GPU Workstations
Up to 4 GPUs, TB's of memory, Options with either Intel or AMD CPUs and GPUs. See the range here.
Custom configurations to meet your needs and budget.
XENON NITRO GPU Servers
Rackmount server provide more CPU and GPU power which are more easily shared across research teams.
Single and Dual CPU options, and potential to have up to 10 GPUs. View the range here.
Custom configurations to meet your needs and budget.
Get a Quote
High Performance Infrastructure Matched to High Performance Science
XENON has been enabling scientific research for over 25 years, and XENON is pleased to partner with leading Cryo-EM facilities across Australia and New Zealand to enable faster results and deeper insights into the data.
How do we do this? With high performance computing solutions and services which maximise the potential of the instruments and the researchers!
In Cryo-EM, this starts with GPU workstations and servers to process experiments in "real-time". These are designed by XENON to match performance outputs of instruments, as well as researchers budgets!
High Performance Storage
Once samples are taken, the data is best stored on a high performance data platform. The right data storage platform enables re-analysis, collaboration and long term protection of the original data. Data storage choices also consider data growth and long term plans such as AI/ML.
XENON delivers a range of best-in-class options depending on budget, processing and collaboration requirements.
High Performance Computing (HPC)
Analysis and re-analysis of Cryo-EM data can be accelerated with high performance computing – clusters of CPU and GPU compute bound together with high performance network allowing for parallel processing of data across all the nodes in the cluster. XENON has been the pioneer in high performance computing in Australia for over 25 years and we have delivered solutions for the largest requirements in Australia as well as small clusters for individuals and small teams.
XENON also offers a range of options, including OPEX cloud-like consumption models and XENON cloud for HPC.
Talk to a Solutions Architect