XENON Servers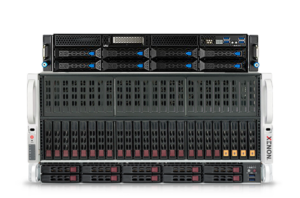 XENON manufactures a range of servers and workstations for small, medium and large organisations. XENON compute systems play a critical role in businesses, universities, and national centres of excellence – around the world!
Because every customer has specific requirements, XENON has a range of platforms available that can be customised to your specific workloads and applications. Configurations options include number of CPUs, GPUs, RAM and memory just to start.
These include:
High density platforms in the ARGON, RADON or KRYPTON range are available with 2 to 4 CPU's per unit. These are ideal where rack space is at a premium, or used to build out large high performance computing clusters. These are also highly configurable based on customer requirements – contact us now if you are looking for a HD solution. 
QA and Support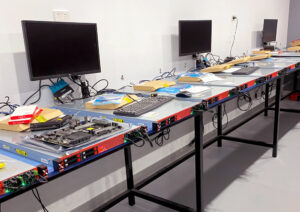 All XENON solutions are built, burnt in, and exhaustively tested in the XENON production facility in Melbourne. Operating systems and core applications can also be installed.
If you need support, you will be talking to the team that configured and assembled your server or workstation, not a call centre!
Parts support is available for all systems – depending on the platform and location, this is either Next Business Day on-site, Return to Base, or with spares on-site.