A three-day summit of talks, activities and workshops
MM2023: Australasia's premier molecular modelling conference will be held at the main campus of the University of Wollongong, Australia. This meeting will be the latest in the MM series of in-person conferences organised by the Association of Molecular Modellers of Australasia (AMMA).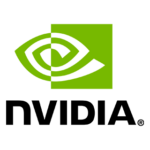 XENON and NVIDIA Sponsoring
XENON and NVIDIA are proud to be the Gold headline sponsor of the event, and XENON and NVIDIA team members will be there through the whole program discussing solutions which are enabling the leading Molecular Modelling Research.
The meeting will showcase the very best in Australasian and international research in all aspects of molecular modelling. The program will be both inclusive and diverse and bring together Australasian and international researchers who are transforming and advancing molecular modelling. We look forward to welcoming you to the beautiful city of Wollongong and the lovely UOW campus.
Program
The program starts on the afternoon of 7th Dec and finishes at noon of 10th Dec 2023 at University of Wollongong, Australia.
Register Now