NVIDIA Grace SuperChip Servers Debut in ARGON Range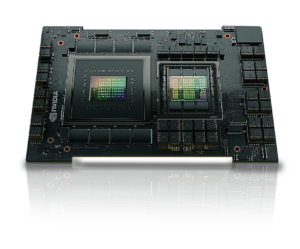 The new ARGON™ Range of servers utilise the new NVIDIA Grace™ and Grace Hopper™ superchips to create AI and HPC powerhouses, available now exclusively from XENON.
Following NVIDIA's purchase of ARM back in 2022, NVIDIA has been working on bringing the new Grace CPU to market. They have done this in a relatively short period of time, and have delivered 2 variations of the chip:
Grace chip alone, which can work like regular CPU and be combined with various PCIe based NVIDIA GPUs (see our new ARGON R317).
The Grace Hopper chip, which combines the CPU and an H100 in an integrated chip, for extreme CPU/GPU combined power (see the new ARGON R517 and H517).
Key Features
Looking at the Grace CPU, stand out features include:
Up to 144 Cores, utilising the latest ARM Neoverse V2 Cores for a power efficient design
New NVLink-C2C – with 900 GB/s of bi-directional bandwidth between Grace CPU and NVIDIA GPUs
Latest LPDDR5X memory with Error-Correcting Code (ECC), which is 5x faster and 10x more energy efficient
Power draw of only 500W for CPU + memory
Read the Grace datasheet here.
Looking at the Grace Hopper CPU/GPU superchip:
Includes 72 core Grace CPU, with the latest ARM Neoverse V2 Cores for power efficiency
NVIDIA H100 tensor core GPU integrated into the same chip
Up to 480GB of LPDDR5X memory
Supports up to 96GB HBM3 or 144GB HBM3e
Power draw between 450W to 1000W depending on memory configuration
Read the Grace Hopper datasheet here.
This revolutionary Grace CPU and Grace Hopper delivers ARM Server Base System Compliance for standard hardware and software interfaces, while providing high performance, power efficiency and high-bandwidth connectivity.
Features and Use Cases for the ARGON range
The new range of XENON Argon servers is designed to maximise the potential of the Grace and Grace Hopper superchips, all in a compact 2RU form factor. Download the XENON ARGON brochure here.
Need Different GPUs? The ARGON R317 with Grace CPU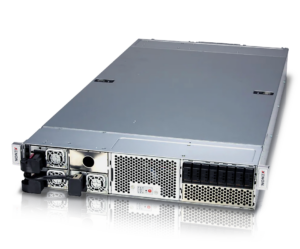 The ARGON R317 allows the power of the Grace CPU and the new NVLink-C2C to be matched to a range of PCIe based NVIDIA data centre grade GPUs – including the H100, H100 NVL, L40, L40S, A100.
The ARGON R317 can accommodate up to 4 of these GPUs, providing a powerful and flexible server for AI, HPC, Omniverse workloads. Combined with up to 8 NVMe drives, this compact 2RU server will deliver high performance while being highly energy efficient. See full details in our ARGON range here. Start your build and price up your R317 here.
Grace Hopper Combined CPU/GPU Power in the ARGON R517 and H517
The combination of CPU and GPU in the Grace Hopper superchip is designed to deliver high power and energy efficiency, and is specifically engineered for larger models and data sets. This makes it ideal for the latest Large Language Models (LLMs), Generative AI in all its forms, and advanced HPC workloads.
The ARGON R517 includes a single Grace Hopper chip, with up to 4 NVMe drives and a range of memory and network configurations, all in a compact power efficient 2RU form factor. See full details in our ARGON range here. Start your build and price up your R517 here.
The ARGON H517 is a high density, dual node Grace Hopper 2RU server. Each node has capacity of 4 x 2.5″ NVMe drives, and a variety of memory and networking configurations. Packing 2 x Grace Hopper CPUs into the 2RU form factor does increase power draw, and benefits environments where rack space is at a premium. See full details in our ARGON range here. Start your build and price up your H517 here.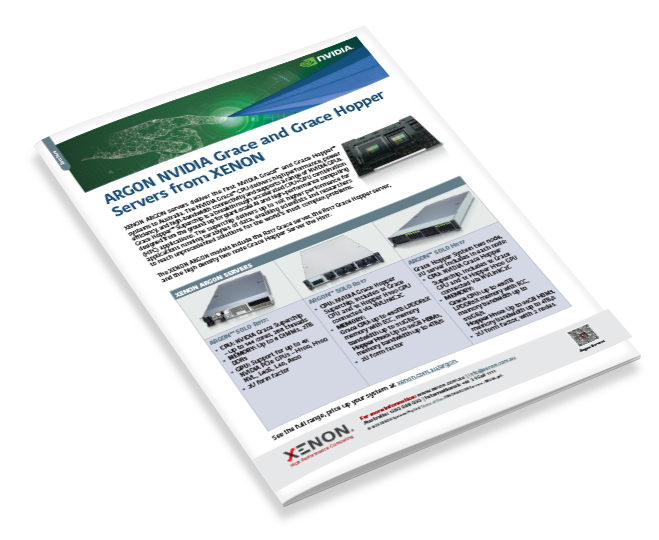 Download the XENON ARGON Brochure
Available Now
XENON has delivered a number of these servers under an early release program. These are now available for delivery, with normal lead times applying as of the date of publishing.
Contact XENON today to configure your Grace / Grace Hopper system and start working on great new things!
Configure Your System Now