Deep Learning is a new area of Machine Learning research, which has been introduced with the objective of moving Machine Learning closer to one of its original goals: Artificial Intelligence.
Researchers worldwide are now creating new deep learning algorithms and industries producing and collecting unprecedented amounts of data, computational capability is the key to unlocking insights from data.
GPU's are key to Deep Learning research, innovation and development. XENON has now developed one the world's fastest deskside deep learning machine – DEVCUBE. We're making it easy to get started.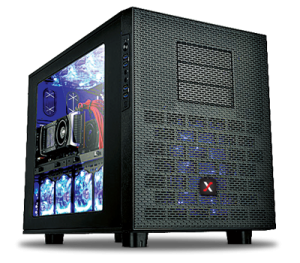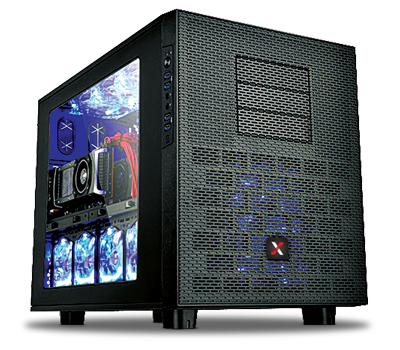 DEVCUBE combines the world's best hardware, software, and systems engineering:
Four TITAN X GPUs with 7 TFlops of single precision, 336.5 GB/s of memory bandwidth, and 12 GB of memory per board
NVIDIA DIGITS software providing powerful design, training, and visualization of deep neural networks for image classification
Pre-installed standard Ubuntu 14.04 w/ Caffe, Torch, Theano, BIDMach, cuDNN v2, and CUDA 7.0
A single deskside machine that plugs into standard wall plug, with superior PCIe topology
All this results into:
faster turnaround times for experiments,
the freedom to explore multiple network architectures,
accelerated dataset manipulation,
an all in one powerful, energy-efficient, cool, and quiet solution that fits under your desk.
DEVCUBE features:
X99-E WS MB Socket 2011-3
Intel® i7-5960X/3.0GHz/8Cores/20MB/LGA2011
All in One Liquid Cooling
32GB DDR4-2400 Memory
Up to 4x GTX 980/Titan X GPU's
1x 240GB SSD
1x 480GB SSD
3x 3TB 3.5" SATA 7200RPM 64MB Enterprise Drives
Core X9 CUBE Chassis with 1500W PSU
See the Latest DEVCUBE models here.
For more information please contact XENON.
Talk to a Solutions Architect