XENON's new Packet Capture appliance is a zero packet loss real-time capture and storage solution for trading, MiFID II compliance, big data analysis, network performance monitoring, and data retention. With standard NICs, servers have trouble keeping up with 10GbE and 40GbE networks. Packets are inevitably lost making it impossible to conduct 100% accurate analysis and time-stamped storage.
100% Lossless Packet Capture Up to 40GbE
XENON Packet Capture integrates both hardware and software for reliable time-stamped capture and storage of data from a variety of high-speed networks. Applications include troubleshooting, regulatory compliance, monitoring service level agreements, security analytics, network forensics, record keeping, performance monitoring and tuning.
XENON Packet Capture provides 100% lossless capture up to 40GbE coupled with an open architecture for third party applications and export to on-premise and cloud storage systems.
XENON Packet Capture Appliance
Key features and benefits: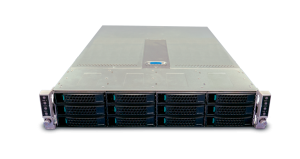 100% lossless packet capture
15Gbps sustained persistence rate (6.6 TB of data captured per hour)
Handles bursts of up to 40 seconds with 2x10GbE ports
Handles bursts of up to 20 seconds with 4x10GbE ports
72 TB of storage expandable up to 216 TB
2U rack design
Remote management
Dashboard GUI
PTP time-stamping
Real-time analytics of live and time-stamped data
Open architecture and APIs for third party applications
Generate alarms via Syslog and SNMP
Easy to deploy and manage
Available Software
Additional software options include:
Network Analytics Dashboard for configuring and managing multiple appliances.
Investigator for appliance querying, reporting and alerting.
Trading Analytics for high frequency trading and electronic investment management provides alerts, detailed metrics, and reports on network performance, latency and tick-to-trade statistics.
Tap for tunnelling of packet data from virtual machines on-premise and in the cloud.
For more information about:
Talk to a Solutions Architect