The Intel® Xeon Phi™ coprocessor 5110P, based on Intel® Many Integrated Core (MIC) architecture, complements the industry- leading performance and energy-efficiency of the Intel® Xeon® processor E5 family to enable dramatic performance gains for some of today's most demanding applications. You can now achieve optimized performance for even your most highly-parallel technical computing workloads, while maintaining a unified hardware and software environment.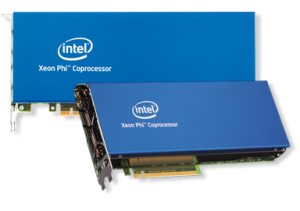 As part of this promotion, a free 12-month trial of Intel® Parallel Studio XE Cluster Edition will be provided with the purchase of Intel® Xeon Phi™ Coprocessor 5110P. This promotion is designed to enable developers to cost-effectively explore the benefits of Intel® architecture and jumpstart their code modernization efforts by leveraging Intel hardware and software solutions. With the upcoming launch of the next generation Intel® Xeon Phi™ processors and coprocessors, codenamed Knights Landing, developers have the opportunity to modernize their code today to take full advantage of the compute power of tomorrow.
Intel Xeon Phi Coprocessor 5110P is ideal for:
Highly parallel applications using over 100 threads
Memory bandwidth-bound applications
Applications with extensive vector use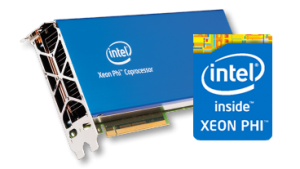 Key Specifications:
60 cores/1.053 GHz/240 threads
Up to 1 teraflops double-precision performance
8 Gb memory and 320 Gb/s bandwidth
Standard PCIe* x16 form factor
Linux* operating system, IP addressable
Supported by the latest Intel® software development products
512-bit wide vector engine
32 Kb L1 I/D cache, 512 Kb L2 cache (per core)
8 Gb GDDR5 memory (up to 320 Gb/s)
225W TDP
x16 PCIe form factor (requires IA host)
Host OS: Red Hat Enterprise Linux 6.x, SuSE Linux 12
Click here to see full specifications.
Note: The Xeon Phi 5110P is a passive accelerator and needs to be installed in a certified server platform otherwise warranty will be void.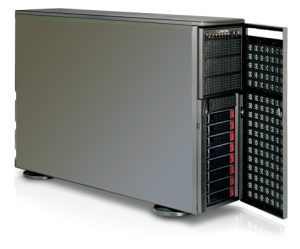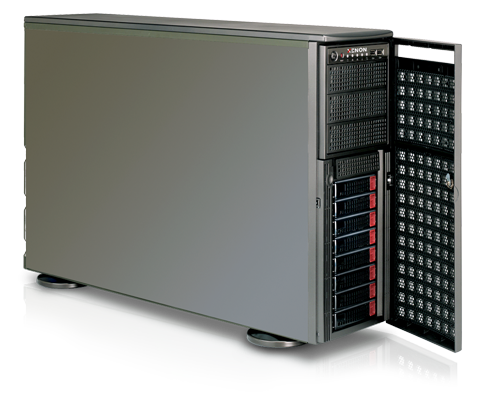 Special Promotion only while stocks last!
$6,995
ex GST
XENON Nitro T6 4GPU System
Dual Intel® Xeon E5-2620V2 6core Processors
64GB DDR3-1866 ECC Reg DRAM
4x Intel® Xeon Phi 5110P Coprocessors
2TB 7200RPM SATA3 HDD
4U Pedestal/Rack Chassis with RPSU's

For more information contact XENON today.
Talk to a Solutions Architect
For more information regarding the Intel® Xeon Phi™ Coprocessor 5110P, please visit:
Terms and Conditions
• Customers must show proof of integration into systems
• Cannot be combined with any other discounts, including ECAPs or other special promotions
• Eligibility Timeframe: March 9, 2015 through June 27, 2015.
©2015 XENON Systems Pty Ltd. All rights reserved. XENON logos are trademarks, and copyright of XENON Systems Pty Ltd. All other trademarks are the property of their respective owners. Technical information is subject to change without notice. Intel, the Intel logo, Xeon, and Xeon Inside are trademarks or registered trademarks of Intel Corporation in the U.S. and/or other countries.