In Melbourne Victoria, a 20 year old named Dragan Dimitrovici, surrounded by stacks of circuitry, is busy working on a custom-built PC in his small workshop. A song called "Macarena" finishes playing on the radio and the next news bulletin ends with a report that a computer called "Deep Blue" has at last beaten chess-master Garry Kasparov.
The year is 1996 and Dragan, an Information Management student from Melbourne University, is determined to build a business renowned for developing tailor-made, high-performing computing solutions for customers that want cutting-edge innovation. Fast forward 20 years and it's these same principles that underpin everything XENON Systems does.
Since those early untidy-workshop days, XENON's unwavering determination to stay on top of technological developments saw the business fast become a go-to supplier for high-profile customers. Within two years it had won a major contract with Telstra and within another two, XENON had even made an impression in Hollywood, after being contracted to provide a render farm for the CGI team behind the Matrix Trilogy.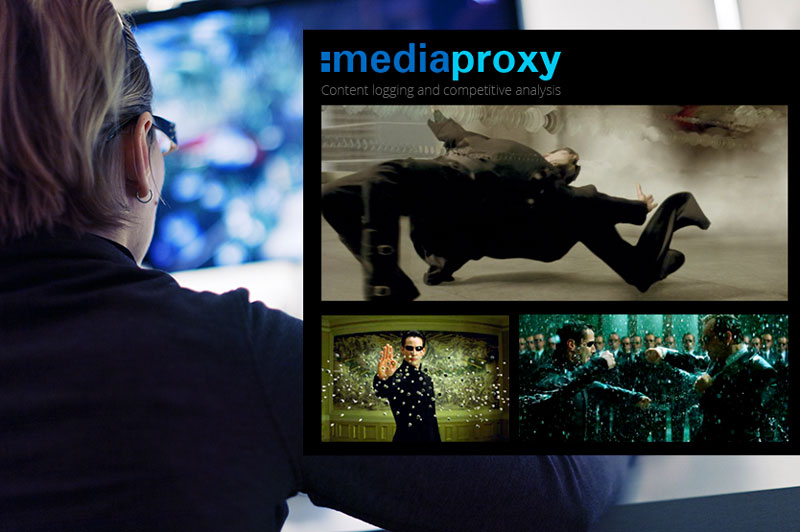 Into the early 2000s, organisations breaking new ground in their own fields prompted the fledgling computer company to provide innovative new solutions that only XENON had the ability to provide.
Serving new and emerging markets across sectors as diverse as defence, scientific research, film, education, broadcasting and financial trading, the company grew from strength to strength. So much so in fact that Dragan became a finalist in the 2006 Ernst & Young, Entrepreneur of the Year Awards.
Hand-in-hand with winning contracts and clients, XENON also began to forge a series of productive, long-lasting relationships with other computer component specialists such as NVIDIA, Intel, Supermicro, Mellanox, Adaptec and Microsoft. The sum of these partnerships was a strategic edge in the computing solutions market that continues to grow XENON's credibility as a powerhouse for delivering serious technical innovation.
Into the second decade of the new millennium, XENON has steadily built its reputation of a home-grown computing company, continually punching above its weight amongst market giants. In 2011 alone, contracts to provide Infiniband equipment to the Australian Stock Exchange and a video logging solution to Fox Broadcasting USA represented a double-win for the firm.
This was followed in 2012 with another Infiniband network installation contract – awarded by Fujitsu – for Australia's largest supercomputer. And in 2013, the company was integral to the ICAA's extensive digital upgrade in 140 cinemas across the country.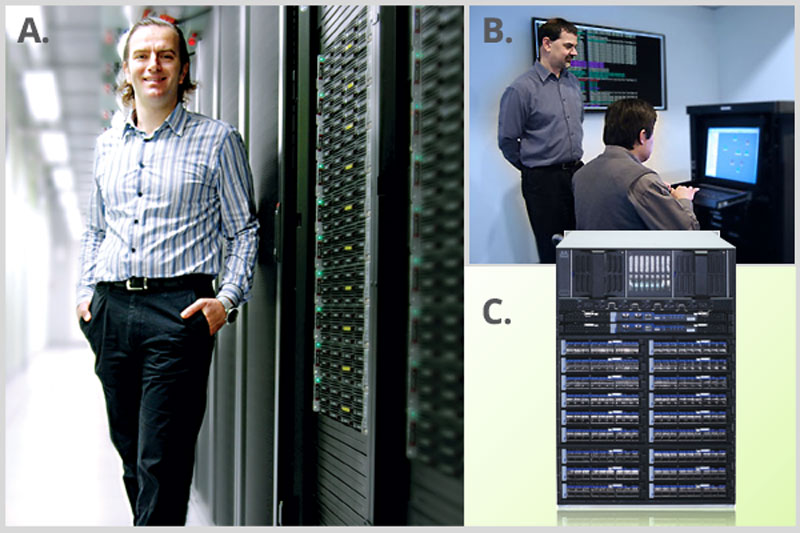 A. Dragan Dimitrovici at The University of Melbourne with the first node of a national research cloud designed for Australian researchers. B. ICAA's "Project Digital" C. ICAA's Library Management System built by XENON

What tune will be playing at XENON's headquarters in another 18 years' time is hard to predict right now (let's hope it just doesn't spawn its own awful dance craze!). But in the shorter-term the firm has been responding to increasing demands abroad for its range of "eXtreme" High Frequency Trading (HFT) servers. And with an upcoming progeny of further, low-latency solutions due for launch towards the end of 2014, XENON's continuing development of these solutions will factor highly in the company's growth.
Asking Dragan to reflect on the past 18 years, his response is a modest one – and downplays the critical role of the company in massive technological innovations in that time: "Looking back, I've been fortunate enough to enjoy working with the latest and greatest technologies, collaborating with others who have been game-changers in their fields. It gives me great satisfaction to have helped our customers however we could – from developing new cures, to predicting the future of our world and even assisting the quest to find new ones."



If you'd like to learn more about XENON's HFT solutions please contact us or call 1300 888 030.