Kinetica

Kinetica provides the only GPU database to combine data warehousing, advanced analytics, visualization, and AI with machine learning and deep learning. With Kinetica, users can ingest, explore, analyse and visualize fast-moving, complex data within milliseconds to make critical decisions, lower costs, generate new revenues and improve customer experience.

Commvault

Commvault® cloud data management solutions are helping companies worldwide activate and drive more value and business insight out of their data to transform modern data environments.


NVIDIA Deep Learning Fundamentals Workshop
NVIDIA Deep Learning Institute (DLI) offers hands-on training for developers, data scientists, and researchers looking to solve challenging problems with Deep Learning. DLI is excited to announce this one-day practical Deep Learning workshop in Melbourne, Australia on February 22, 2018.


Artificial Intelligence (AI)/Deep Learning (DL) Consulting
Artificial Intelligence and Deep Learning has the potential to create significant value by reducing costs, increasing productivity and improving services. Successful implementation of AI/DL requires advanced planning and preparation involving teams comprised of technical, data, and functional experts from both inside and outside of the organisation.
XENON has a comprehensive portfolio of AI/DL technologies that can help you unlock business value and create a future of growth. Contact us to discuss your AI/DL needs.

XENON Packet Capture Appliance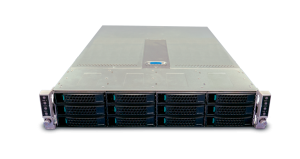 100% Lossless Packet Capture Up to 40GbE
XENON's new Packet Capture appliance is a real-time zero-packet loss capture and storage solution for high frequency trading, MiFID II compliance, big data analysis, network performance monitoring, and data retention. With standard NICs, servers have trouble keeping up with 10GBE and 40GBE networks. Packets are inevitably lost making it impossible to conduct 100% accurate analysis and time-stamped storage.

Meet Catapult – Simple, Secure and Fast Data Transfers

Catapult delivers an easy to use, high-speed point-to-point data transfer application available for Windows, Mac OS X and Linux platforms. Addressing the shortcomings of common network transfer protocols such as FTP, Catapult enables you to efficiently utilize any internet and VPN connection via its built-in TCP and UDP accelerated transfer protocol.
Catapult is completely free up to 50Mbits. If you require more advanced features, Catapult provides options to suit different applications and industries.