Take the free GRID test drive and experience virtualised graphics acceleration delivered from the cloud.
Experience the NVIDIA GRID Test Drive from the comfort of your PC. It only takes a few minutes to register and you get your access to the secure XENON NVIDIA Test Drive site. Once there, you have 72 hours to experience some of the most demanding applications running from the cloud.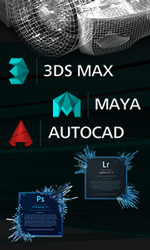 You will see how NVIDIA GRID:
Delivers a better experience for remote desktops and applications
Can run graphics-rich applications in a virtualized environment
Handles complex graphics files and images
XENON's GRID Test Drive, a simple and secure way to test out your very own graphics-accelerated virtual desktop – CAD in the cloud, if you like.
Applications running include: AutoCAD, Maya, 3D Studio MAX, Adobe Photoshop and Adobe Lightroom.
For more information please contact XENON.