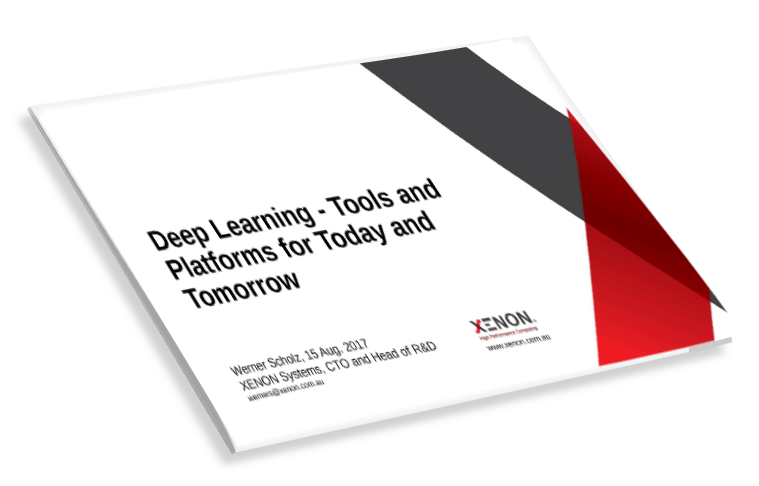 Click on the thumbnail to view the PDF.
This year XENON CTO, Dr Werner Scholz, delivered an extraordinarily interesting Deep Learning presentation at the IBM Systems Technical Symposium 2017.
If you missed it – do not worry his presentation slides "Deep Learning – Tools and Platforms for Today and Tomorrow" are now available online.
This presentation focuses on:
Data Analytics, Deep Learning and AI concepts.
Machine Learning and Deep Learning tools and platforms for beginners, developers, and production.
Diving deeper into your data  with tools that enable you to interrogate and visualise faster.
To learn more about Deep Learning, Data alaytics and Artificial Intelligence solutions from XENON please contact us.
[SPECIALIST]