IPU-POD16 «NEW»
IPU-POD16 opens up a new world of machine intelligence innovation.
Built from 4 inter-connected IPU-M2000s and a pre-qualified host server from your choice of leading technology brands, IPU-POD16 is available to purchase today in the cloud or for your datacenter from our global network of channel partners and systems integrators.
Ideal for exploration, the IPU-POD16 gives you all the power, performance and flexibility you need to fast track your IPU prototypes and speed from pilot to production. IPU-POD16 is your easy-to-use starting point for building better, more innovative AI solutions with IPUs whether you're focused on language and vision, exploring GNNs and LSTMs or creating something entirely new.
Fast & efficient for dense matmul models
Excels at sparse & fine-grained computation
Expert support to get you up and running quickly
Get a Quote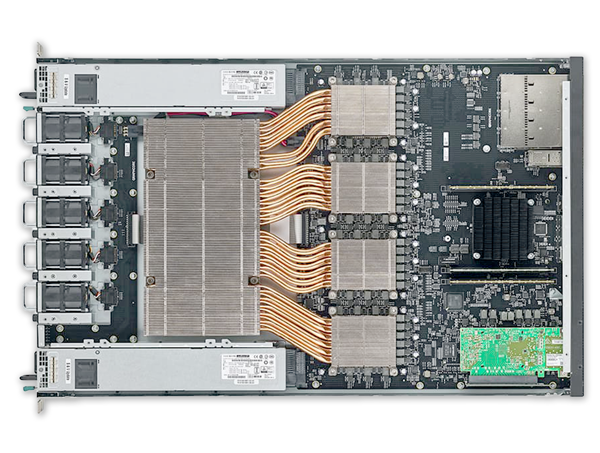 IPU-POD16
1038.4GB (includes 14.4GB In-Processor Memory and 1024GB Streaming Memory)
IPU-POD16
4 petaFLOPS FP16.16
1 petaFLOPS FP32
IPU-POD16
Poplar
TensorFlow, PyTorch, PyTorch Lightning, Keras, Paddle Paddle, Hugging Face, ONNX, HALO
OpenBMC, Redfish DTMF, IPMI over LAN, Prometheus, and Grafana
Slurm, Kubernetes
OpenStack, VMware ESG
IPU-POD16
66kg + Host server
Features
System Dimensions
IPU-POD16
16U + Host servers and switches
IPU-POD16
Selection of approved host servers from Graphcore partners
Features
Optional Switched Version
IPU-POD16
Contact XENON Sales for details