OpenOnload
Solarflare's OpenOnload® application acceleration middleware significantly enhances application performance by improving network I/O latency, bandwidth, and message rates, while reducing CPU utilisation all with no need to modify applications or change the network infrastructure. Solarflare also offers EnterpriseOnload™, which bundles support and service level agreements with an Open Source software subscription.
Solarflare® OpenOnload® Application Accelerator
Solarflare's OpenOnload® is a Linux-based, Open Source, high-performance application accelerator that delivers lower and more predictable latency and higher message rates for TCP and UDP-based applications. OpenOnload® is ideal for applications that benefit from lower latency (with decreasing jitter) and higher throughput, including financial services, geosciences, biosciences, weather and other HPC applications.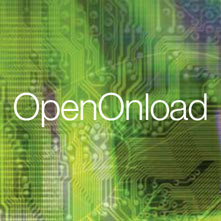 Solarflare® Onload™
Direct connection between applications and networks
Reduces latency by 80%
Improves message rate by 20x
Near zero jitter
Efficient CPU utilization
Compatible with TCP/IP and existing applications
Massive scalability
Model Number
Hardware Requirements
Solarflare® Onload™
Industry standard off-the-shelf single or dual- socket x86-based server with PCIe slot.