Enquire about this solution
Hadoop
Utilising big data analytics is no longer a question of when, but how. Enterprises deploying Hadoop solutions need a high performance, scalable and reliable infrastructure and can expend a large amount of resource searching for the best architecture and the most capable solution provider.
XENON's Hadoop Solutions are certified server, storage, networking, software and service configurations that take the guess work out of designing and deploying a truly scalable Big Data infrastructure.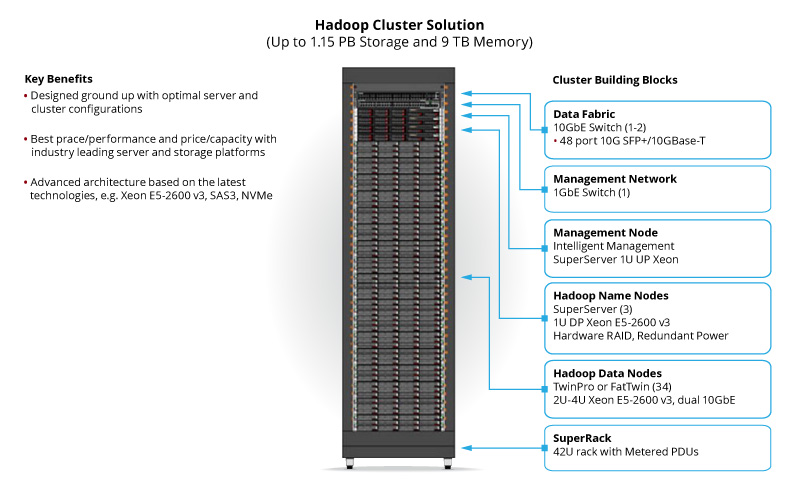 XENON offers  full cluster customisation, burn-in and testing, BIOS and Firmware updates, network configurations, pre-install of the Hadoop distributions of choice, including Cloudera and Hortonworks.
In addition, XENON offers several different customised cluster configurations to deliver optimized performance for your Big Data Solution:
PoC Cluster
High Capacity Cluster
IO Optimized Cluster
High Density Compute Cluster
Large Memory & Storage Cluster
Balanced Cluster
Large Memory Cluster
Talk to a Solutions Architect