Enquire about this solution
MRV Communications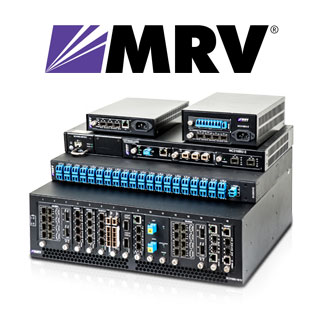 MRV Communications is a global supplier of packet and optical solutions that power the world's largest networks. Our products combine innovative hardware with intelligent software to make networks smarter, faster and more efficient. MRV Fiber Driver OMSP redefines ultra low-latency, high-capacity optical transport for high-frequency trading networks. Providing not only conventional solutions, Fiber Driver's additional ultra low-latency solutions are exponentially faster and occupy less space and consume less power per gigabit than any other transport platform.
All these benefits come without forfeiting performance, link redundancy or advanced manageability. With unique,continuous performance monitoring metrics and built-in SLA assurance tools, MRV's Fiber Driver sets the standard by offering high-performance and ultra low-latency in the same transport platform.
Download this MRV Communications Datasheet for more information.
Contact XENON for full product portfolio and specifications.
Talk to a Solutions Architect