NVIDIA DGX-Ready Services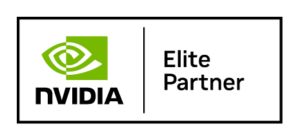 XENON's managed services team will look after your DGX™  Systems as well as your related high performance IT infrastructure – so you can focus on building your AI practice in the knowledge that everything you need to deliver AI outcomes is optimised. From single DGX Stations through to DGX Pods and DGX SuperPODs, XENON's DGX-Ready Managed Services covers every step of your AI Journey. 
XENON DGX-Ready Services deliver:
Focus – freeing you up to concentrate on your AI work, not the infrastructure.
Skills – the XENON team know the systems inside and out, and integrate into existing IT teams expanding your pool of available expertise. XENON is currently the only NVIDIA Elite partner in Australia & New Zealand across the entire NVIDIA portfolio of GPU computing networking.
One-stop-shop – XENON delivers complete solutions for your DGX environment – from racking, power, networking, storage and related compute … XENON is a holistic IT infrastructure provider who can optimise and manage your entire AI supercomputing infrastructure.
XENON provides initial install, set-up and provisioning services; as well as on-going management and maintenance of systems. Scope can include related storage, networking and compute environment. Services can be provided on-site and through remote access protocols. Specific service packages and SLA's are tailored to your requirements.
XENON currently provides managed services for complex HPC/AI/DL installations across Australia, New Zealand and South East Asia. Join our tribe of contented customers and contact us today to learn how XENON DGX-Ready Managed Services will benefit your AI journey. 
Get a Quote