Enquire about this solution
NVIDIA EGX Edge Compute
Artificial Intelligence and GPU accelerated applications are now being deployed in the field, at the edge. Where data is created, where information from IoT sensors is ingested, now it is possible to gain valuable insights and apply AI models and GPU accelerated solutions using the NVIDIA EGX™ Edge Compute Platform.
The NVIDIA EGX Edge Compute platform provides a unified system for deploying GPU accelerated applications and AI from the data centre to the edge using an easy to deploy software stack and a validated architecture for servers and devices.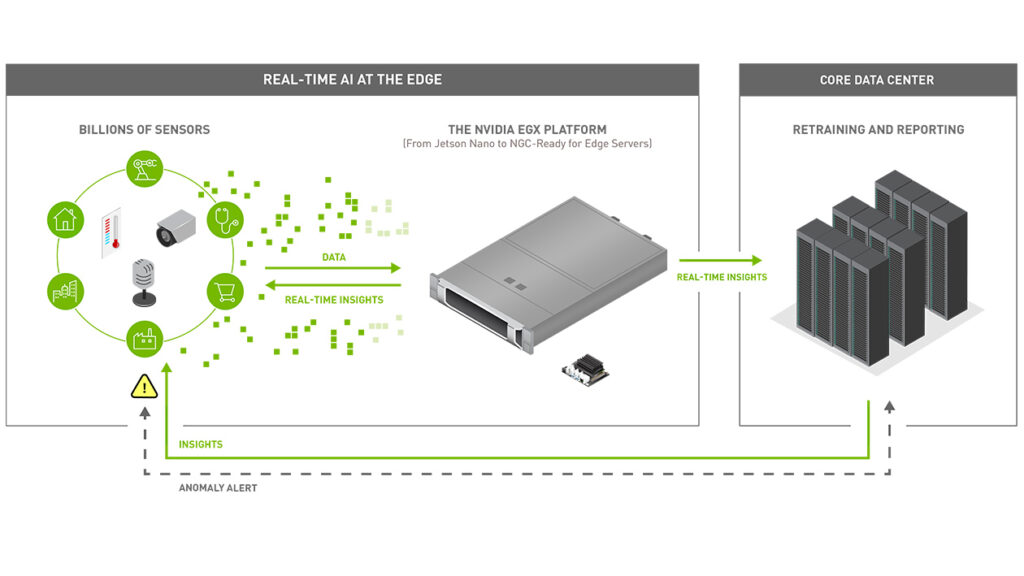 The cornerstone building blocks of NVIDIA EGX is the containerised software stack of NVIDIA GPU Containers (NGC™). The NGC registry features an extensive range of GPU accelerated software for EGX, including Helm charts for deployment on Kubernetes. The range of NGC containers includes the top AI and data science software, tuned, tested, optimised and maintained by NVIDIA. The NGC registry also gives users access to third-party domain-specific, pre-trained models and Kubernetes ready Helm charts that make it easy to deploy powerful customised solutions.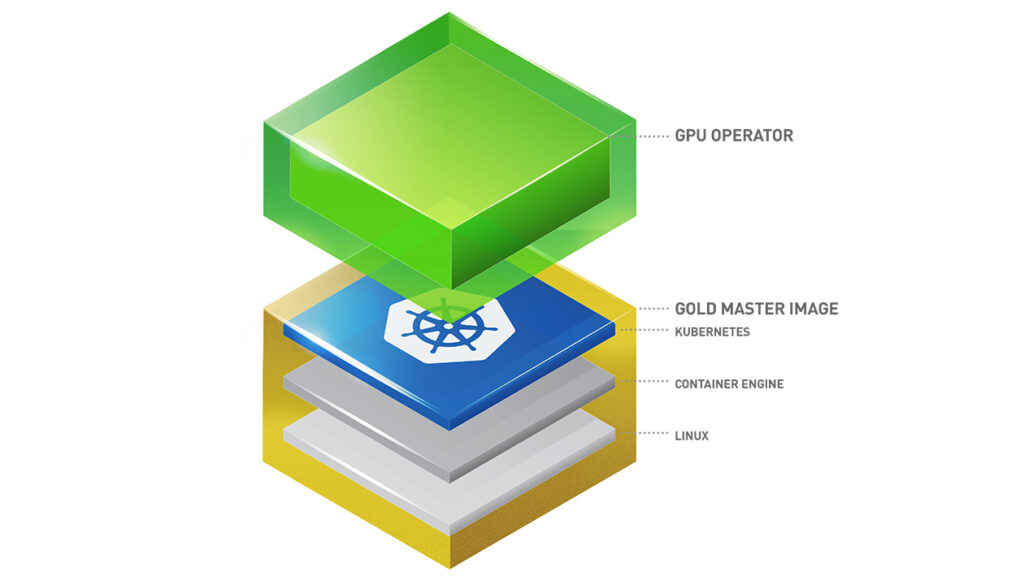 Using NGC Containers, you can run your data analysis and AI model training in the data centre on XENON GPU Personal Supercomputers, XENON GPU Servers, or DGX™ Systems. You can then utilise the portable nature of the NGC container and run your AI model on the edge on the NVIDIA Jetson™ range of edge devices.
The beauty of the NGC containers is they scale elastically, and are easy to deploy. the NVIDIA GPU Operator standardises and automates the deployment of all the necessary components for provisioning your solution across the EGX Edge Computing Platform – from data centre to edge device.
The XENON team has years of experience deploying NVIDIA systems and can assist to ensure your system is fit-for-purpose and ramps up quickly to make an impact. XENON can advise on data collection, model selection, and infrastructure for analysis, training and deployment. We can also assist to ensure your infrastructure meets your needs today, and into the future.
Contact us to speak to one of our solution specialists, and start to implement your NVIDIA EGX Edge Solution today.
Talk to a Solutions Architect