Enquire about this solution
XENON RADON Intel Servers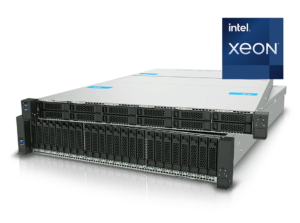 These high density rack mount servers deliver uncompromising density and productivity. They come with either one Intel® Xeon® Scalable CPU (SOLO range) or two (DUO range).
Entry level 1 and 3 series servers are ideal for virtualisation, hyper-converged infrastructure and software defined storage.
5 series are optimised for GPUs, and the the 50 series is high end, 8 to 10 GPU capacity for dense GPU compute and rendering clusters.
All XENON RADON™ servers are highly customisable for your current and future workloads. Please review the base config parameters below and complete the "Configure Your System" form below to get started.
Configure Your System Now