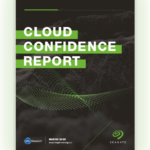 Thank You!
Thank you for requesting the 451 Research Report on Cloud Confidence!
The report has also been emailed to the address you supplied in the Download form, if you don't receive it please check your junk or spam folder. If you think you might have mis-typed your email address, please contact us and we can arrange for it to be emailed to you again.
Learn More about Hybrid Cloud Solutions
XENON offers a range of Cloud services, including consultation, optimisation and assistance in shifting all manner of workloads to cloud architectures.
Learn more about our Cloud Services, Hybrid Cloud Solutions, Private Cloud Solutions and Cloud Orchestration Solutions.
Contact us today to speak to a solutions architect about your requirements.
Talk to a Solutions Architect