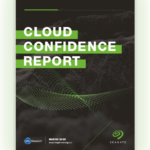 Are You Ready for the Hybrid Cloud World?
A recent survey by 451 Research indicates that 57% of enterprises plan to implement a hybrid cloud strategy. Why? Because the efficiency, cost, and security benefits are immense. But to really succeed, its important to pinpoint where your cloud infrastructure is already excelling – and what needs work.
This 451 Research report will help you do just that through the assessment of three key areas: Management, Capacity and Efficiency. The research report provides insights into these critical dimensions so that as you implement your cloud strategy, you can identify and fill gaps to ensure success.
Harmonising public cloud with on-prem infrastructure can be complex, but when executed well it delivers burst capacity efficiently. This research report provides the most recent research from companies who have been down this road. Download the research report now and learn from their experience.
Area One: Management
Learn about the cost, availability and security benefits of a hybrid cloud approach anchored in on-prem storage.
Area Two: Capacity
23% of businesses lack the capacity to handle future data storage demands. Are you one of them? Gain clarity on how to right-size your cloud today.
Area Three: Efficiency
Learn about the crucial elements needed to enable a flexible infrastructure and data system that supports new applications and their entire development life cycle.
Get The Report
Please complete the form to receive your copy of the 451 Research – Cloud Confidence Report, brought to you by Seagate Enterprise Storage Systems and XENON.
Learn More About XENON's Cloud Services
XENON offers a range of cloud consulting and managed services, for private, hybrid and public cloud solutions. Learn more about these services or contact us today to speak to a solutions architect about your requirements.
Talk to a Solutions Architect
Request Your Copy of the Report