Network Interconnects

Mellanox is the leading provider of high-throughput, low-latency server and storage interconnect for 10G and 40G Ethernet.
Reduces application wait-time for data.
Dramatically increases ROI on data centre infrastructure.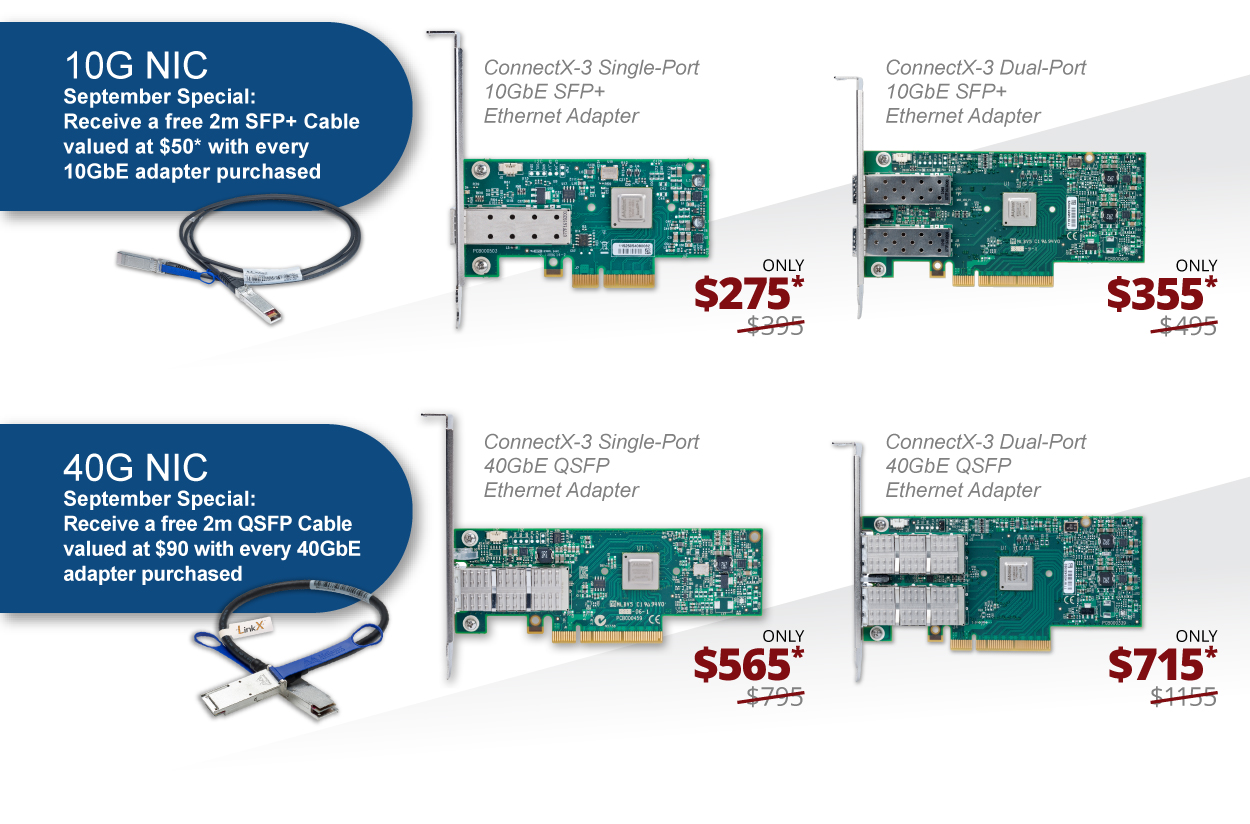 Cables
Mellanox has the broadest range of both copper and optical interconnects.
All products are tested to a Bit Error Rate (BER) of less than 10 power -15.
1000x fewer transmission errors than many competitor products.
Every cable and transceiver is pre-tested in stressed system environments ensuring faster installations.


* Excluding GST and the September Special is valid until 30 September 2014

Compatible with equipment from Alcatel-Lucent, Arista, Avaya, Brocade, Cisco, Dell, Extreme, Enterasys, H-P, Huawei, IBM, Netgear, and many others.**
** Request compatibility matrix for your device.
A selection of ConnectX cables and NICs are available for order now at Shop @ XENON
Feel free to contact us if you need more information or advice on which units to order.