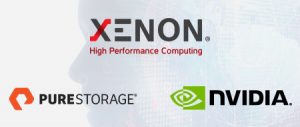 Melbourne, March 28, 2018 – XENON is partnering with Pure Storage and NVIDIA to offer and support the all-flash storage and GPU powered AIRI solution for artificial intelligence (AI) across the APJ region. AIRI, the industry's first complete AI-ready infrastructure, is designed to meet the rapid growth of AI adoption across enterprise and government organisations.
Engineered as a fully integrated software and hardware solution by Pure Storage and NVIDIA AIRI empowers data scientists, technology managers and executives to deliver time-to-insight at scale and implement advanced deep learning applications which can be scaled up in line with business growth.
Leveraging the full power of the NVIDIA DGX-1 supercomputing platform along with the high density and high speed FlashBlade solution from Pure Storage, industry leaders and government services are now able to innovate at the forefront of the AI revolution.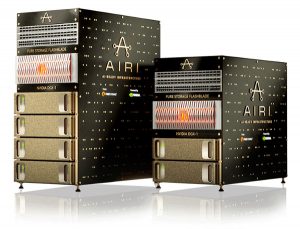 The AIRI solution supports four NVIDIA DGX-1 servers which in total can host up to 32 Tesla V100 GPUs to deliver a total of 4 petaflops of Tensor performance. For data storage AIRI can accommodate up to 15 Pure Storage FlashBlades for a total of 1607 TBs of usable storage per 4RU rack space. FlashBlades are hot pluggable for ongoing expansion with no system downtime. Arista 100GbE switches interconnect FlashBlades to DGX-1 servers to provide optimal performance for accelerated AI training using very large volumes of data and greatly reducing the time to deployment.
AIRI is available now from XENON. To find out more please contact us.
Talk to a Solutions Architect