NVIDIA held their semi-annual GTC last week with online sessions covering new product releases. Let's have a look into the exciting new data centre GPU's – the Quadro RTX A6000 and the A40, and we'll cover the other GTC news in a separate post.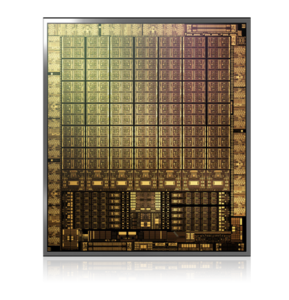 The new Ampere GPU Architecture was introduced in May, and is currently available in the DGX A100, and the A100 PCIe GPU. The Ampere Architecture is designed for agile, elastic computing which has unmatched levels of compute power as well as flexibility. Key features of Ampere Architecture GPUs include:
Third generation Tensor Cores which delivers dramatic acceleration to AI, bringing down training times from weeks to hours and providing a massive acceleration of inference times. This has been achieved with two new precisions – Tensor Float 32 and Floating Point 64, which are 10x to 20x faster than previous Volta GPUs.
Second generation RT Cores which deliver 2x throughput, accelerating concurrent ray tracing, shading and compute.
New CUDA Cores which provide significant increases in graphics processing and compute power and up to 2x the FP32 processing compared to the previous generation.
The Quadro RTXA6000 and the A40 include powerful new features that will prove very appealing to power users:
Support for new NVLink to combine 2 GPUs into a single unit.
Support for virtualisation with the addition of NVIDIA virtual GPU software – allowing the support of graphics workloads for remote users on larger more powerful vGPU instances, enabling AI, high-end design and compute workloads to be managed remotely. NVIDIA has said this new software will be available in early 2021.
PCI Express Generation 4 for fast data transfers.
48GB of GPU memory.
Feedback from early testers has been universally positive:
"We were impressed with the significantly better performance we measured on NVIDIA RTX A6000 than the prior generation of GPUs, both with general grading functions as well as our recent AI-based tools. Its 48 gigabytes of main memory greatly enhances Blackmagic RAW 8K and 12K camera workflows, making editing and grading performance fluid," said Dan May, president at Blackmagic Design.
"NVIDIA Ampere is a boon to all our GPU ray tracing, more than doubling the performance of V-Ray GPU and Project Lavina when comparing the RTX 3080 to the RTX 2080," said Phillip Miller, vice president of product management at Chaos Group. "Now our users can have real-time, 100-percent ray tracing at HD resolutions using a single card."
Luxion, makers of the popular KeyShot product visualisation tool, is seeing close to triple the performance using the NVIDIA Ampere architecture. The integrated benchmark in the free KeyShot Viewer gave 34.7 on the NVIDIA RTX 6000 and 88.8 on the NVIDIA RTX A6000. In the upcoming KeyShot 10 release the performance on the A6000 was even better at 95.6 — that means the A6000 is 95.6x faster than the CPU baseline.
(Read full text and press release on these new Ampere GPUs from NVIDIA at NVIDIA.com)
Availability
NVIDIA has stated that the Quadro RTX A6000 and the A40 will be shipping in December. XENON will be building bespoke systems featuring these two GPUs to take advantage of the PCIe Gen4 speed and power of these cards.
Contact us now to express interest in these Ampere GPUs and reserve the first shipments for your team.
Talk to a Solutions Architect