We summarise key announcements and innovations we're tracking here at XENON.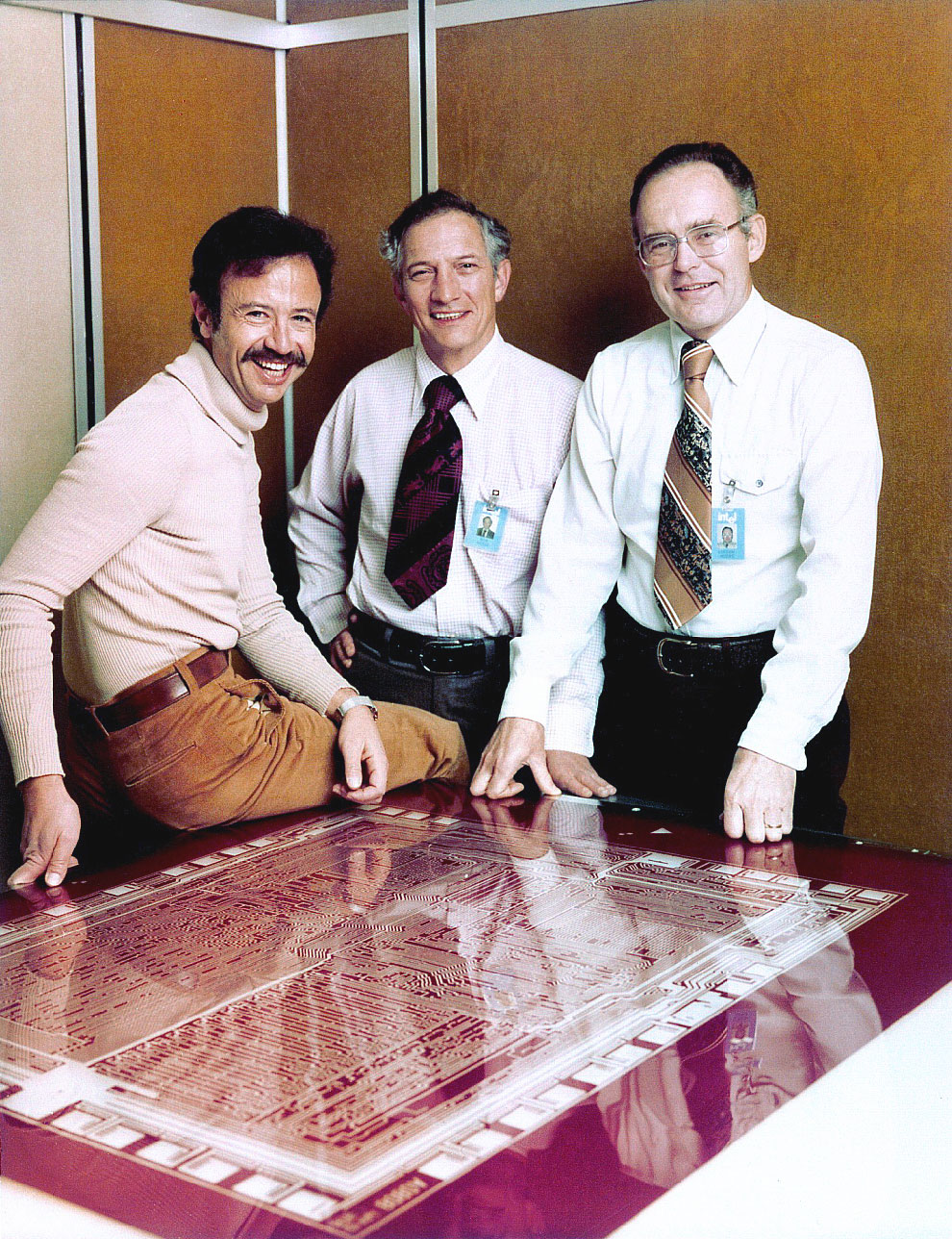 (L-R) Andrew Grove, Robert Noyce, and Gordon Moore, 1978.
Vale Gordon Moore
Intel co-founder passed away on 24 March. Mr Moore may be most recognised for the eponymous "Moore's Law" where he predicted in 1965 that density of semiconductor transistors and hence their compute power would double every two years. Even in 1965, Moore predicted home computers and a future where the power of computing was ubiquitous. See his obituary here in the Washington Post, which is also a fascinating history of vision, innovation and change.
Chat GPT-4 Released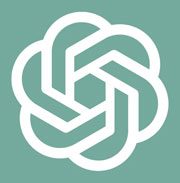 Chat GPT-3 was a massive stone thrown in the AI pond last year, and ripples are still being felt. Meanwhile, the Open AI team was quietly innovating and in March they released Chat GPT-4, with even more impressive conversational skills. Open AI is part funded by Microsoft, who has made early announcements about integrating Chat GPT tools into the Office suite of products, and even Bing search.
The hype around these solutions reminds us of the old saying, that mysterious technology not understood looks like magic. If you are interested in learning more about how these Large Language Models work, check out this (longish) post by Stephen Wolfram. If you'd like to learn more about the potential of AI to help your organisation, give us a ring!
(You can also try our chat bot on this website, which is running GPT-3.)
SC Asia
The month kicked off with SuperComputing Asia in Singapore 27/2 to 2/3. The conference was well attended, as has been the case with gatherings post-COVID. Dragan represented XENON, and from a range of meetings with vendors and partners, XENON sees expanding opportunities in Asia for our HPC/AI/Cloud expertise, building on successful engagements like the University of Hong Kong cluster.
The focus of SC Asia was on sustainability, which is a key issue for Singapore – where in 2019 data centre construction has been capped as the data centres are consuming 7% of Singapore's electricity. In January 2022, Singapore lifted in the ban, while imposing new conditions on energy efficiency and sustainability. Interesting post about it here on the AKCP website. XENON and the world will be watching these developments closely, as this positions Singapore to be a leader in efficient, sustainable DCs.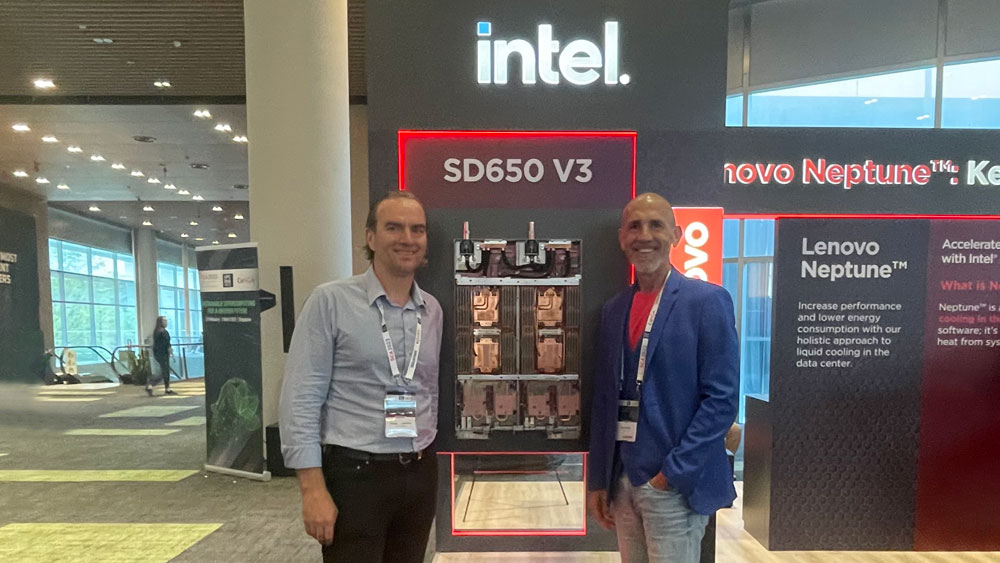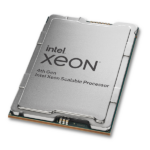 Intel Sapphire Rapids
XENON is currently building Sapphire Rapids systems to meet customer's applications and budgets. See the details here and contact us to build your Sapphire Rapids solution.
NVIDIA GTC


NVIDIA's biannual conference was held 20-23 March, with much of the content available on-demand here at NVIDIA's website. The March GTC traditionally features hardware announcements alongside some great examples of AI and Omniverse applications. This year, key hardware announcements included:
New GPUs: L4 for AI Video, L40 for image generation, H100 NVL with dual H100 joined by NVLink optimised for Large Language Models.
DGX Cloud: NVIDIA is partnering with Azure, Google Cloud Platform and Oracle Cloud Infrastructure to deliver hosted DGX environments. Customers will be able to rent DGX systems, which will include NVIDIA's AI software stack, on a monthly basis, starting next quarter. Access and support is available through XENON, contact us now to explore the options for your requirements.
Edge: NVIDIA announced a new Jetson Orin Nano, which has been popular with universities and research organisations. XENON will have details on these as they become available.
AI Developments: NVIDIA announced a range of partnerships for AI generative images with Getty Images, Adobe and Shutterstock. These are interesting partnerships, providing royalties to the original image creators.
In other NIVIDIA news, the H100 systems announced last year are now shipping. Customers have a choice of DGX H100's as well as other server models from OEM partners with fewer H100 GPUs in them. Contact XENON to discuss your requirements.
Panasas

New storage products across ActiveStor range including Ultra and Flash, and new software tools to manage data including PANMOVE and PANVIEW.
Panasas may be one of the old guards in the parallel file system storage world, but it remains relevant with rock-solid reliability and simplicity of deployment and use. The addition of data management is a bonus. See the details at the Panasas website or contact us to discuss how Panasas can deliver a simple, easy storage solution.
VAST Data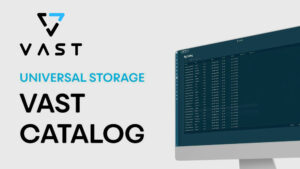 The latest software updates introduce "VAST Catalog" – bringing the metadata into a database form that can be queried, searched and managed. There are wide ranging applications for this new feature, from filesystem housekeeping to stream-lining data access for data heavy applications like AI/ML and genomics. See the technical details here at the VAST Blog.
WEKA
Software Update: WEKA 4.1 was released earlier in the quarter, and included Google Cloud support, enhanced SMB support, S3 protocol improvements, enhanced features in the GUI … and all of it can be deployed with a non-disruptive upgrade utilising the containerised architecture released in 4.0.
New hardware partner: WEKA's has partnered with Lenovo to create pre-configured storage nodes. These are available from XENON now, contact us for details.
Sustainability: Weka pointed out that while AI may be the most promising innovation to help solve humanity's problems and the climate crisis … The electricity required to run the massive compute and storage required for AI is one of the key growth vectors causing the climate crisis. Weka quoted Gartner, saying that "without sustainable AI practices by 2025 AI will consume more energy than the human workforce, significantly offsetting carbon-zero gains." To kick start sustainability in AI, Weka is planting 10 trees for every PB of licenses shipped.
XENON applauds Weka for their initiative and we look forward to an increased focus on sustainability across HPC and AI.