Datacentres have rapidly evolved, with software innovation greatly surpassing the ability of hardware technology to efficiently support it. The Internet of Things, the Cloud, and an ever increasing mobile workforce have transformed datacentres of all sizes to become service providers, providing intelligible data on demand in a secure manner.
Over the past decade, there have been major advances within the software ecosystem, while the x86 server CPU has seen only incremental and comparatively nominal improvements, leaving the modern datacentre constrained and starved for innovation. This new era of computing demands a new breed of processor, one with the power to efficiently support the workloads of today's software-defined datacentre while providing protection from the silicon level up against sophisticated threats.
To achieve optimized performance for today's datacentres applications, a processor that delivers more performance, flexibility, and security through a better balance of resources is essential. AMD offers the innovation required for the cloud-era datacentres with AMD EPYC—a system on chip (SoC) that is designed from the ground up to deliver real innovation to efficiently support the needs of existing and future datacentres.
Powering the Datacentre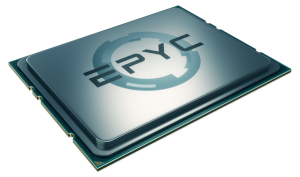 The modern datacentres needs more cores, more memory, more I/O, and more security. AMD EPYC powers the datacentres with 32 cores, 64 threads, 8 memory channels with up to 2 TB of memory per socket, and 128 PCIe-3 lanes coupled with the industry's first hardware-embedded x86 server security solution. With servers built on EPYC technology, cloud environments can drive greater scale and performance, virtualized datacentres can further increase consolidation ratios while delivering better performing virtual machines and Big Data, and analytics environments can collect and analyse larger data sets much faster. High performance applications in research labs can solve complex problem sets in a significantly accelerated manner. EPYC, with all the critical compute, memory, I/O, and security resources brought together in the SoC with the right ratios, delivers industry-leading performance and enables lower TCO.
1x SOCKET FOR SERVERS THAT CAN DELIVER  – 2x SOCKET  SERVERS FOR  PERFORMANCE
Today, the vast majority of servers populating the datacenter are two socket servers, and the majority of these servers are greatly underutilized. Datacenters are full of expensive underutilized two-socket servers purchased for the additional memory, I/O, or enterprise management features not available in single-socket servers. EPYC processor-based no-compromise single-socket servers with up to 32 multithreaded cores, 8 memory channels offering up to 2 TB of RAM, 128 PCIe-3 lanes, and the industry's first hardware-embedded x86 server security solution can meet the needs of your applications by enabling better resource utilization and greater flexibility. AMD EPYC processor-based no-compromise single-socket servers with a better balance of resources enable you to efficiently run many former two-socket-server workloads and provide real-world performance gains while enabling lower total cost of ownership.
Per CPU
FEATURE
Up to 32 high performance cores (64 threads)
Up to 2TB of DDR4 memory capacity (across 8 channels)
128 Lanes of PCIe® Gen 3
Integrated security subsystem
BENEFIT
Boosts performance and compute density
Accelerates memory-intensive application performance
Extends server capabilities without incremental PCI switching
Protects and enables secure multi-tenancy per CPU/SoC
XENON will be offering a complete range of AMD EPYC™ 7000 Series SoC-based server and storage solutions that deliver new levels of optimised performance per watt per dollar, and deliver outstanding core density, superior memory bandwidth, and unparalleled I/O capacity.
Supporting up to 32 "Zen" cores and 64 threads per socket, these solutions are tightly coupled with high-throughput, low-latency, hot-swappable NVMe storage, up to 4TB of DDR4 memory over 8 memory channels per socket, and up to 128 PCI-E 3.0 lanes on a dual- or single-socket system.
XENON's new generation A+ solutions supporting AMD EPYC™ enable a new range of powerful and energy-efficient server options to radically lower data centre TCO through an optimized balance of compute, memory, I/O, and storage resources.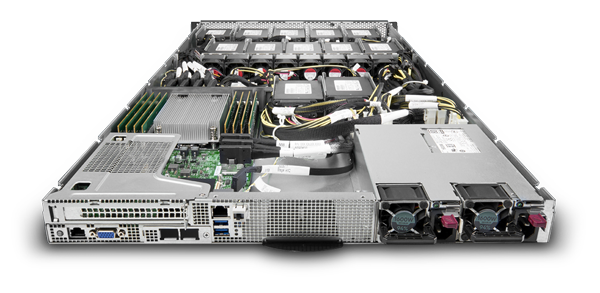 XENON's AMD EPYC™ 7000 Series SoC-based servers and storage solutions will offer:
Most Comprehensive Line of AMD-based Rackmount/Tower Servers
Redundant Components (virtually eliminating system downtime)
Best Price/Performance Ratio
Superior Product Design (all under one roof)
Consistently First-to-Market
Maximized Performance
Reduced Total Cost of Ownership (TCO)
Top-Notch Finishing Materials
3-Year Limited Warranty
24-Hour Server Support
Uncompromising Quality Control
For more information please contact XENON via our website or call us on 1300 888 030.
Talk to a Solutions Architect