Melbourne, Jan 09, 2017 – Mellanox Technologies  has launched the world's first 200Gb/s data center interconnect solutions. Mellanox ConnectX-6 adapters, Quantum switches and LinkX cables and transceivers together provide a complete 200Gb/s HDR InfiniBand interconnect infrastructure for the next generation of high performance computing, machine learning, big data, cloud, web 2.0 and storage platforms. These 200Gb/s HDR InfiniBand solutions maintain Mellanox's generation-ahead leadership while enabling customers and users to leverage an open, standards-based technology that maximizes application performance and scalability while minimizing overall data center total cost of ownership.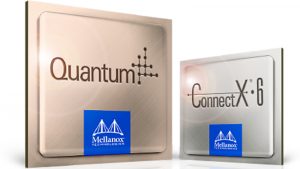 While Mellanox has announced the 200 Gb/s speed, the real ability to do work is much more than just the network speed and moving data from point to point. Mellanox refers to this as Data-Centric offload. This offload is built on the idea that there are many places where work can be performed. As data moves through the network, you should take advantage of them. Here are the major parts of their whole solution:
Connect X6: 200Gb/s @ .6µs latency & 200M message/second
Quantum Switch: 40 HDR ports (80 HDR100 breakout) @ 16 Tb/s w/ <90 nsec latency
LinkX transceiver: Active optical & copper cable up to 200Gb/s
HPC-X Software package: For MPI, SHEME/PGAS and UPS
Mellanox 200Gb/s HDR solutions will be available mid year-2017. For more information contact XENON or on call the team on 1300 030 888.