MetaConnect 96
MetaConnect 96 is a 96 port layer 1 switch specifically designed for latency sensitive applications such as trading, but can benefit any network without adding overhead. Via an optional FPGA upgrade, MetaConnect 96 can run MetaMux, MetaWatch or MetaFilter applications.
The Layer 1 switch forwards bitstream-level data between ports in 6 nanoseconds (+/- 1 ns) with full signal recovery and regeneration. Because it doesn't buffer or queue data, MetaConnect is fully deterministic with virtually undetectable jitter; and has zero impact on network performance, accelerating common switching applications.
Features and Benefits:
6 ns Latency: Provides a host of features and yet it is barely detectable in the network.
Layer 1 Switch: Acts as remotely configurable patch panel, kill-switch or bypass for failed links. "Wire once" to reduce visits to the data-centre.
Port Mirroring: Replaces taps to monitor or share feeds such as market-data with full regeneration and no additional overhead.
Media Conversion: Reduces costs by converting between different media types running at the same rate. e.g. convert from high cost fibre to lower cost copper.
Flexible SFP/SFP+ support: Allows the use of less expensive modules that are boosted by MetaConnect's high performance signal recovery and regeneration.
Protocol Agnostic: Connects any bit-stream with regeneration to improve signal quality.
Expandable: Upgrade to have a Xilinx Virtex 7 FPGA or Altera Arria 10 FPGA on board.
Get a Quote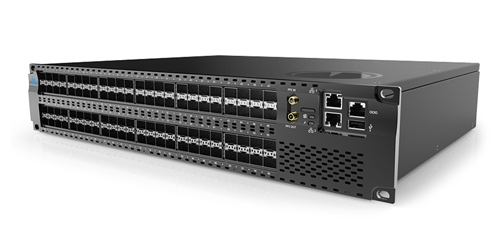 Metamako MetaConnect 96
96 SFP/SFP+ ports from 100M-11.3Gbps
Bit-for-bit forwarding for any protocol
Unlimited port-to-port mirroring with regeneration
Multiple independent links through the device are supported at different data-rates
High performance signal recovery, regeneration and conditioning (EDC on input, CDR on input and output)
Layer 1+ packet statistics and precise timestamping