NVIDIA Tesla V100
NEW
NVIDIA® Tesla® V100 is the most advanced data center GPU ever built to accelerate AI, HPC, and graphics. It's powered by NVIDIA Volta architecture, comes in 16 and 32GB configurations, and offers the performance of up to 100 CPUs in a single GPU. Data scientists, researchers, and engineers can now spend less time optimizing memory usage and more time designing the next AI breakthrough.
The NVIDIA Tesla V100 is available in the following formats:
The SXM2 module, which requires NVLink in servers such as: the XENON NITRO GK17, NVIDIA DGX-1V, NVIDIA DGX Station.
The PCIe card: "classic" GPU for servers with PCIe interface.
Please note: the PCIe version does not support NVLINK.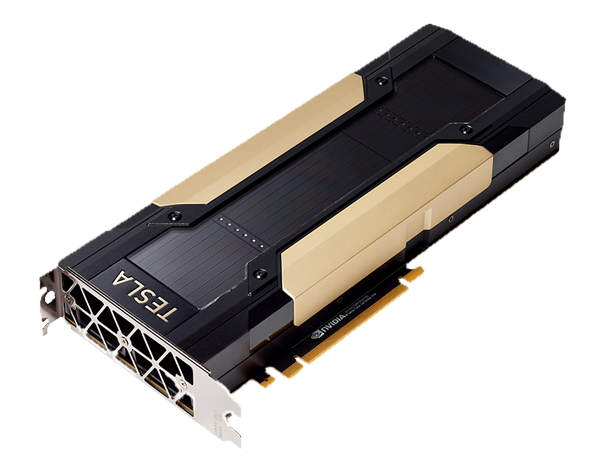 Specifications
Tesla V100 for NVLink
NVIDIA Tesla V100
Double Precision: 7.8 teraFLOPS
Single Precision: 15.7 teraFLOPS
Deep Learning: 125 teraFLOPS
NVLink: 300 GB/s
Capacity: 32 GB HBM2
Bandwidth: 900 GB/s
Max. Power Consumption: 300 WATTS
Specifications
Tesla V100 for PCIe
NVIDIA Tesla V100
Double Precision: 7 teraFLOPS
Single Precision: 14 teraFLOPS
Deep Learning: 112 teraFLOPS
PCie: 32 GB/s
Capacity: 32 GB HBM2
Bandwidth: 900 GB/s
Max. Power Consumption: 250 WATTS