Enquire about this solution
Health & Life Sciences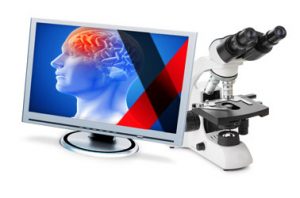 Health and Life Sciences advances are now dependent on high performance computing and artificial intelligence. Everything from sequencing of genomes, to analysis of patient and trial data, the core tools of health professionals and scientists are now technology based.
XENON has been working in health and life sciences for over 20 years, delivering solutions that help advance medical science. These solutions include:
Artificial intelligence systems to process medical images,
Artificial intelligence at the core and the edge, assisting ER staff to make better decisions and save lives,
High performance computing clusters to process patient and medical trial data leading to new insights and faster time to results,
High speed compute and storage systems for faster genomic sequencing and re-analysis of old results for new insights,
Large scale archives providing "forever" storage for medical data and experimental results.
Big data analytics and artificial intelligence are pushing the frontiers of health and life science. High Performance Computing, GPU computing and Artificial Intelligence solutions are driving advances in individual DNA sequencing, personalised medicine, and wider insights based on predictive models of healthcare for population cohorts. The results are better patient outcomes with improved provider and payer resource utilisation.
Health and Life Sciences is an exciting area, where the latest in High Performance Computing and GPU Computing architectures can make a huge impact and drive substantive real world results. XENON staff have hands on experience helping our customers achieve Great New Things in Health and Life Science for over 20 years.
Success Stories:
Talk to a Solutions Architect