Enquire about this solution
VAST Data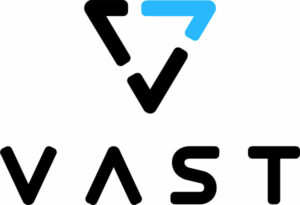 VAST Data has built an architecture which has broken the traditional trade-off between performance and capacity, and the traditional architecture of tiering data between faster and slower categories of storage. VAST Data brings innovation in design and technology to deliver a storage cluster that is fast enough, scalable enough, and affordable enough for all data and all applications. Scroll on down for details and to review the three product bundles available from VAST.
VAST Data's disaggregated, shared-everything architecture is purpose built to scale to petabytes, gives tier-1-all flash performance, and sells at a price point equivalent to what you would pay for archive storage.
When it's possible to have all your data on NVMe flash, new insights are possible and always at your fingertips. So how do they do this? VAST Data combines three key technologies in their architecture – NVMe over fabrics which enables a shared-everything architecture, QLC Flash enabling transformative economics and density, and 3D XPoint enabling QLC Flash and revolutionary storage efficiency. And VAST guarantees their solution for 10 years of support, breaking the 5 year hardware upgrade cycle of entrenched vendors.
VAST Data solutions are ideal for a range of high performance, low latency requirements.
Artificial Intelligence. VAST RDMA acceleration for GPU servers is 4x faster than NAS and VAST eliminates HDD latency by making flash affordable for all data analytics and training data.
Content Creation. Workflows run faster when you combine the performance of all-flash NAS at a price point of archive storage.
Content Delivery. CDNs, OTT's, and service providers can now eliminate service latency and serve exabytes of content from flash.
Data Protection. Enterprise backups are more efficient, recoveries are faster, and data centres rack space is reduced with VAST.
HPC. VAST Data delivers the performance of a parallel file system, with the simplicity of a modern NAS platform.
Life Science. Accelerate classic and modern bioinformatics pipelines and consolidate storage silos.
Quantitative Trading. Gain ultimate advantage when all research data can be analysed at NVMe speeds.
These solutions are tried and tested, and being delivered now. XENON has delivered the first VAST solutions in Australia and can help you get the most from your solution.
Contact XENON to discuss how VAST Data could transform your workloads.
Talk to a Solutions Architect