NVIDIA pioneered accelerated computing with GPU processors. Their newly expanded range of Ampere Architecture GPU accelerators provide a range of PCIe based GPU engines to accelerate a wide variety of data intensive workloads in the data centre.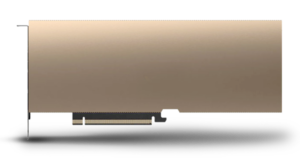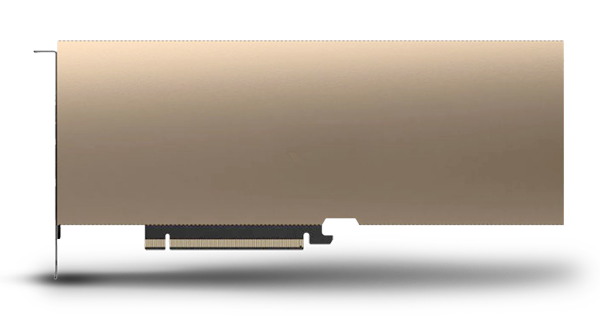 More data workloads are moving to GPUs because of speed as well as energy efficiency and space efficiency in the data centre. By moving these data intensive workloads to the GPU, a smaller number of servers is required, less power is consumed, and processing jobs are completed quicker! A win-win-win!
NVIDIA's data centre platform is the world's leading GPU acceleration tool, utilising NVIDIA GPU Cloud (NGC) to containerise workloads, enabling scale and easy management of data centre infrastructure. Two of the new Ampere Architecture GPUs feature NVIDIA's Multi-Instance GPU (MIG), a unique feature that allows a GPU to be split into separate logical units, or combined across a number of GPUs to make one large logical unit. Similar to virtualisation, but running at a hardware level with each MIG slice allocated dedicated memory and processing capabilities. MIG makes the new Ampere Architecture GPUs agile, enabling them to be configured for small workloads, combined for larger requirements, and shared across a team.
The new Ampere Architecture Range
As a general guide, the new range of Ampere Architecture GPUs are designed for specific workloads, and combinations of multiple GPUs.
Download this overview to review the details on the NVIDIA Data Centre GPU Platform, and contact XENON today to design an Ampere Accelerated server for your workloads.
See details on the full range on our website here.
Talk to a Solutions Architect