To meet the challenges of Deep Learning research XENON has developed one of the world's fastest deskside deep learning machines—the DEVCUBE G2
XENON's new DEVCUBE G2 is ideal for deep learning, machine learning and AI at your desktop. GPUs are extremely efficient and particularly well suited to provide this capability and they are a key enabler for deep learning research, innovation and development.
The DEVCUBE G2 is ideal for researchers, start-up companies, and anyone engaged in deep learning and artificial intelligence exploration.
Start your deep learning journey with XENON's DEVCUBE G2. Download the XENON DEVCUBE G2 brochure.
Get a Quote
Key Benefits
Equipped with NVIDIA®® DIGITS™ software providing powerful design, training & visualisation
Pre-installed Ubuntu O/S and the latest NVIDIA Drivers
Containerised Packages: NVIDIA CUDA, cuDNN, DIGITS
Containerised Deep Learning Frameworks: Tensorflow, Caffe, Caffe2, Theano, Torch, pyTorch, cntk, mxnet
Latest NVIDIA® GPU's to overcome your most demanding
AI challenges
Large memory support enables the processing of large models
Faster turnaround times
The freedom to explore multiple network architectures
Accelerated dataset manipulation
An all-in-one powerful, energy-efficient, cool, and quiet solution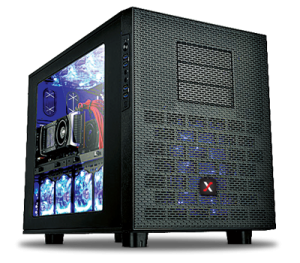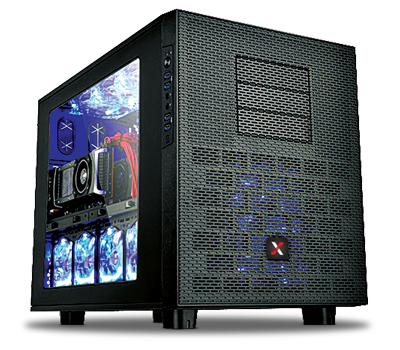 SPECIFICATIONS
MODEL
DevCube G2
DevCube G2 Pro
Processor
Intel® Core i7 or i9
Intel® Xeon W
Processor Core
Up to 18 Cores
Memory
Support up to 128GB DDR4 Non-ECC, Un-buffered Memory
Support up to 512GB DDR4 REG.ECC Memory
Drive Bays
3 x 5.25″ External Bays, 4x 3.5″ or 2.5″ (Internal HDD Cage) and  3x 2.5″ (Internal HDD Tray)
GPU
Support up to four GPUs: NVIDIA® GTX, NVIDIA® Titan Xp, NVIDIA® Titan V or NVIDIA® Quadro
Networking
Dual Gigabit LAN – RJ45
Dual 10 Gigabit LAN – RJ45
Front I/O
2 x USB 3.0, 2 x USB 2.0 x 2, 1x HD Audio
Rear I/O
2 x LAN (RJ45) port(s)
1 x USB 3.1 Gen 2 Type-A
1 x USB 3.1 Gen 2 Type-C
6 x USB 3.1 Gen 1
4 x USB 2.0
1 x Optical S/PDIF out
1 x 8-channel Audio I/O
2 x LAN (RJ45) port(s)
1 x USB 3.1 Gen 2 Type-A,
1 x USB 3.1 Gen 2 Type-C
1 x Optical S/PDIF out
1 x 8-channel Audio I/O
4 x USB 3.1 Gen 1
Power Supply
1500W PSU