Next Generation AI meets Next Generation Flash
The NVIDIA DGX A100 is a revolutionary artificial intelligence appliance which delivers the most GPU compute and throughput available in a server. Running at 10 petaOPS and consuming data at up to 200GB/s, the DGX A100 is a massive beast that devours the largest AI datasets with ease and has set new benchmarks for processing speed. The biggest challenge in optimising AI workloads in the DGXA100 is optimising the storage and network infrastructure required to feed the DGX A100 beasts.
VAST Data has met that challenge with their world first reference architecture optimised for the DGX A100.
This webinar with IDC, NVIDIA and VAST dives into the trends in AI, how infrastructure choices impact AI performance, and how NVIDIA DGX systems and VAST Lightspeed Universal Storage have been proven to deliver massive performance and simplicity for the AI workloads.
Want the details – download the VAST GPU Reference Architecture Whitepaper. 
Ready for Lightspeed AI?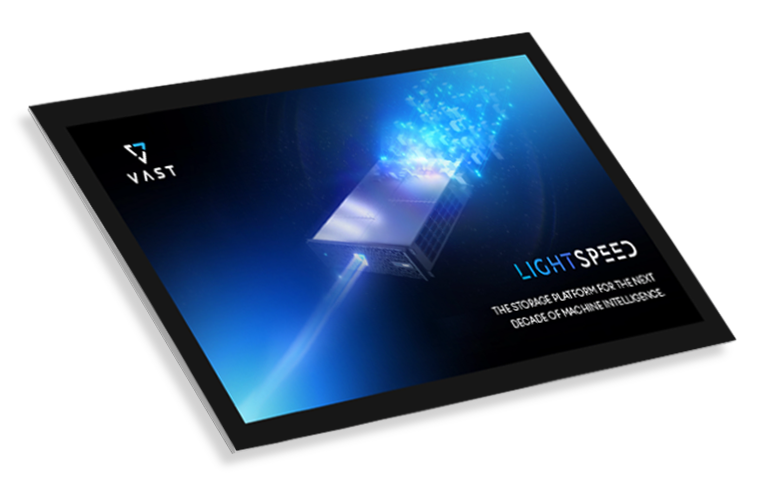 Click on the thumbnail to view the PDF.
If you would like to explore how VAST Lightspeed with NVIDIA DGX A100 can accelerate your AI projects –
Talk to a Solutions Architect