NVIDIA® Tesla® K40 GPU Accelerators – Now Available
The Tesla K40 GPU accelerators are designed to solve your most demanding HPC and big data challenges. Its 12 GB of GPU accelerator memory allows you to process 2x larger data sets than previous GPUs. It also delivers 10x faster application performance over CPU only systems.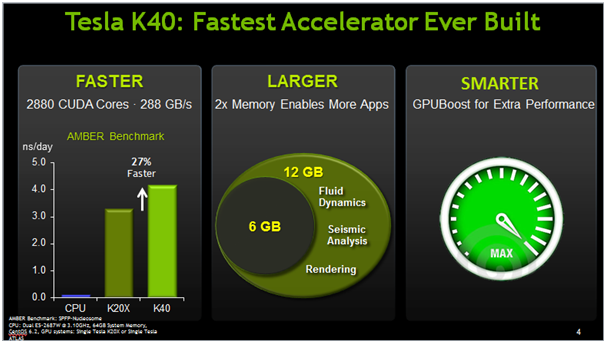 Based on the Kepler™ compute architecture and the CUDA® parallel computing platform, the Tesla K-series GPUs come with powerful technology features like SMX, Dynamic Parallelism, and Hyper-Q. With the latest Tesla K40 GPUs, you can experience additional performance with its GPUBoost feature, converting power headroom into user-controlled performance boost.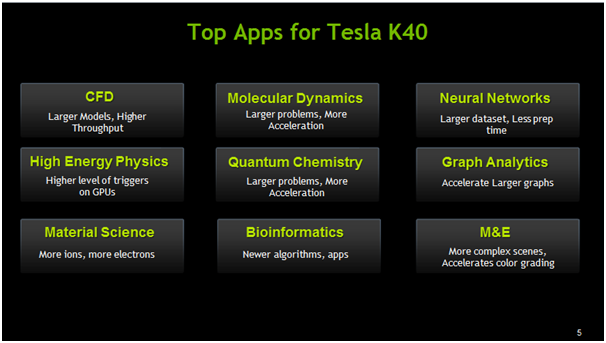 Purchase your Tesla K40 GPU accelerator today and experience faster processing power and application performance.
For information on how to purchase, please contact XENON on 1300 888 030.